Arvida Good Friends
Private home help that you control
If you've just started looking at retirement community options for the future, take your time. Arvida Good Friends can help you stay on top of things at home.

If you love living independently, but would like some assistance around the place to stay healthy and safe, Arvida Good Friends is ready to lend a hand with all kinds of skilled helpers.

Using a combination of human expertise and smartphone app convenience, Arvida Good Friends makes everyday life easier with a choice of services. The people who call in to help you will be the same every time and we'll match them to your personality and preferences, so you'll feel comfortable right from the start.

Good Friends is currently only operating in Christchurch. Other areas of New Zealand will follow.


Choose home help for a better life
Arvida Good Friends is about personalised assistance that revolves around your needs and preferences. You can have any amount of help and the same people will visit every time.
Arvida Good Friends is different to other home helper services because you get a help plan that considers your needs and your personality. Our collaborative approach ensures you are part of a home help solution that will preserve your independence for as long as possible.
Here are the benefits of choosing Arvida Good Friends:
Active and connected in Christchurch
Our Arvida Good Friends Living Well Centre welcomes all seniors Monday to Saturday from 8am to 4.30pm.
- Activities and classes like tai chi, yoga and boxfit
- Delicious food and great coffee at Natter Café
- Hair, nail and beauty services at Gorgeous George Salon
You don't have to be a member to enjoy the Community Centre, although you can get generous discounts on activities, food and services with a Living Well plan .
With a Moving Well plan, all activities are included, you can use the pools and get a personalised plan to exercise in the gym.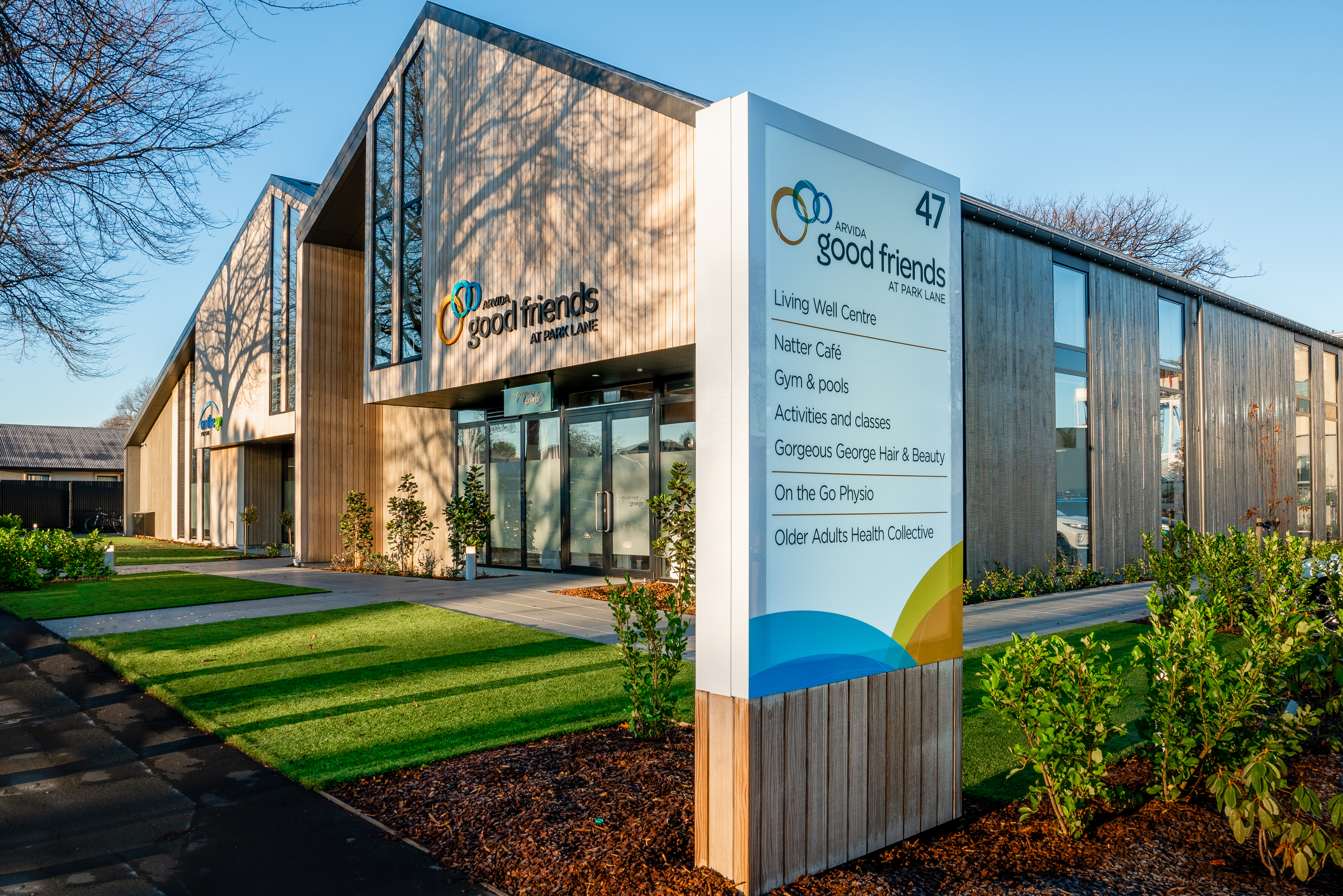 Ready to take the first step
Leave your details and one of our Living Well Advisors will be in touch shortly.
Prefer to chat over the phone?
Call us on 0800 20 41 20