A secret family pudding recipe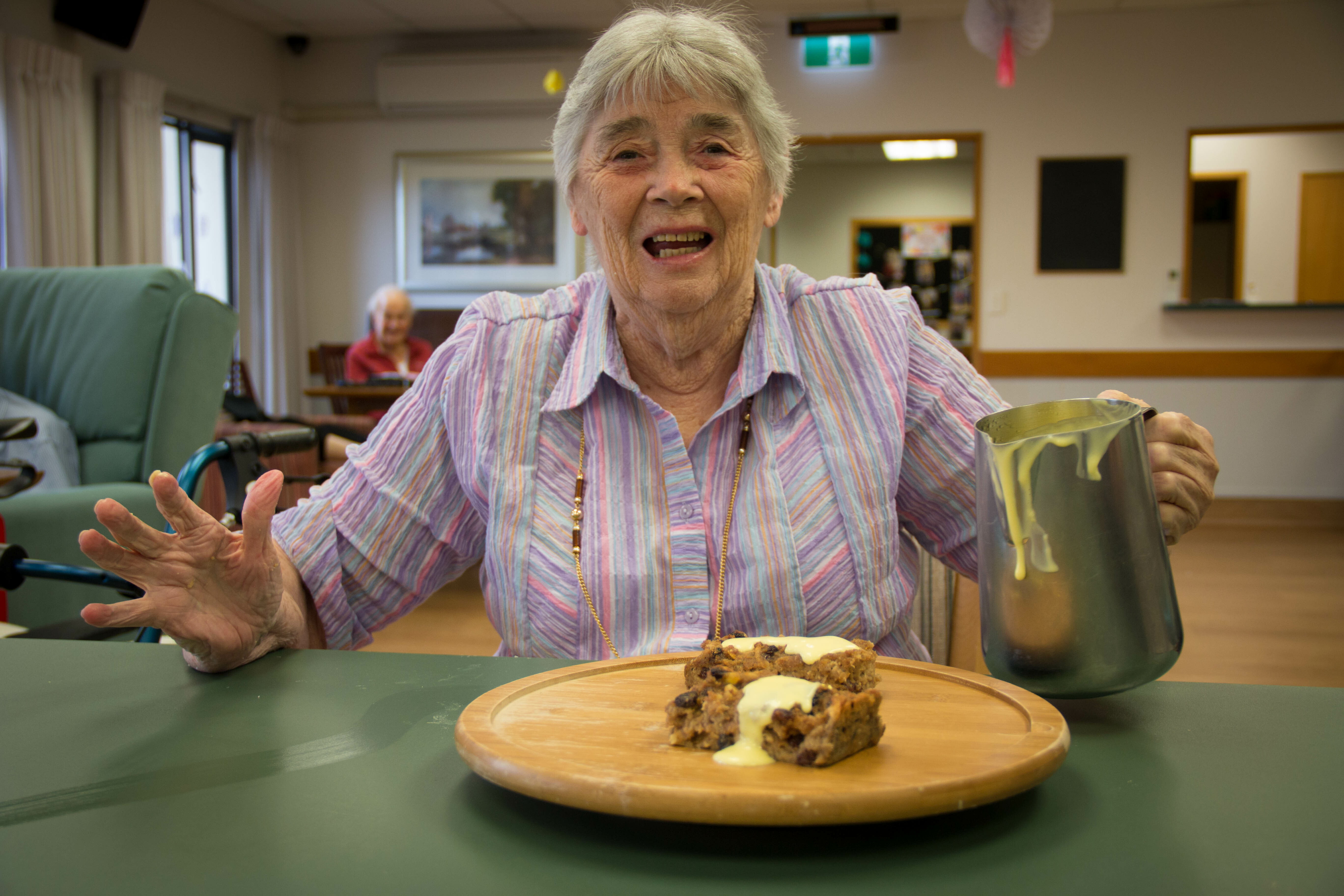 Eileen Woodward, a resident at Arvida's Village at the Park community, has a recipe that's been a best-kept secret in her family for years
With the help of Braam Ellis, executive chef at her community, Eileen whipped up this amazing pudding to share with her friends at Village at the Park.
Eileen's bread pudding
• 1 loaf stale bread, brown or white
• 30 to 60gms butter, melted
• 2 tbsp flour
• pinch salt
• 1/2 tsp baking powder
• 1 x 500 g packet of mixed fruit
• mixed spice to taste
• pinch cinnamon
• 2 eggs
• 375 g brown sugar
Soak bread overnight in water. In morning, squeeze the bread dry. Put in a large bowl with all ingredients and mix well. If it's too wet, add more flour. The mixture should not be too wet. Bake for about 2 - 3 hours on the middle shelf at 150 C. Turn out and sprinkle with sugar. Serve with custard, whipped cream or ice cream.
Variation idea: Add sliced apples and coconut.