Hot cross bun pudding from Village at the Park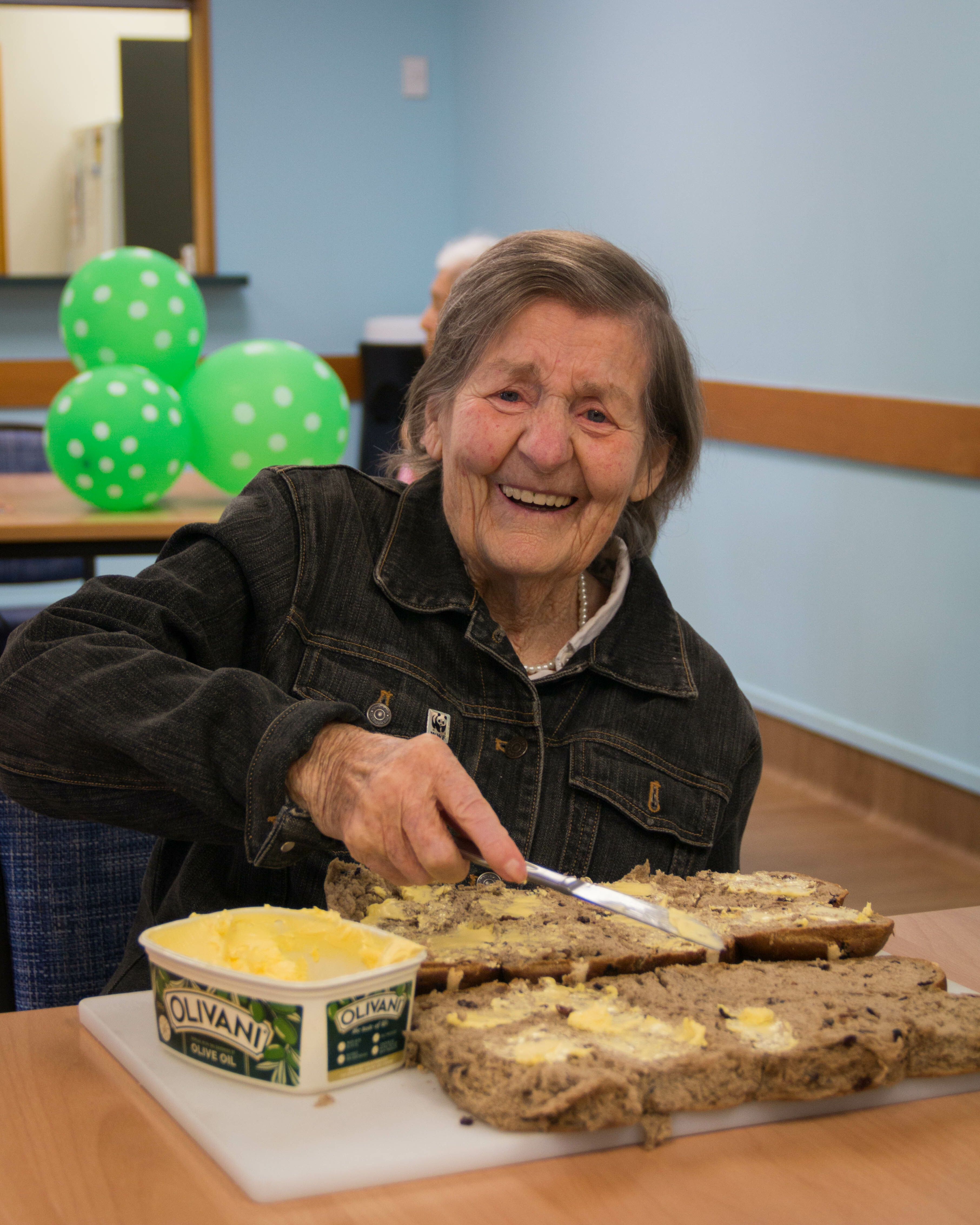 At Arvida communities, residents love to be involved with preparing meals. And at special times, like Easter and Christmas, all the favourite recipes come out to play.
This Easter, Pamela Blundell from our Village at the Park community shared a recipe that she used to make a lot for her family. She and her friends rolled up their sleeves and got stuck in to make a treat for everyone to enjoy. It was judged by all to be totally delicious. You'll find the recipe below.
One of Arvida's senior managers gave this recipe a try and it inspired him to write a story about sweet things. I think you'll find it nostalgic.
"I don't have a sweet tooth. My idea of a dessert is a blue cheese and a cheeky sticky Riesling. The sweetest thing on the plate might be some New Zealand honey. But there is always a place for pudding. It's one of those Kiwi things.
As a child, I remember travelling down to the farm for the school holidays. My mum's family were Wairarapa sheep farmers going way back. They were there for so long, there's a road named after them.
Those trips were full of fun and learning. I spent my time riding horses until every bone and muscle hurt, and mustering sheep that didn't want to move in the direction they needed to go. At the end of each day, there would be a meal that was always hot, always came with seconds and always included pudding.
I had a few pudding favourites. Bread and butter pudding was one of them. There was nothing stylish about the dessert, but it was immensely satisfying and moreish. Our Easter leftover recipe takes the art of bread and butter pudding making one step further. The spiciness of the buns is so delicious, it makes a second helping essential."
Recipe - Hot Cross Bread and Butter Pudding
INGREDIENTS
6 hot cross buns
30g butter, softened
2 eggs
1 cup milk
1 cup cream
½ tsp cinnamon
¼ cup caster sugar
1 tsp vanilla essence
1 tsp icing sugar
INSTRUCTIONS
Preheat oven to 180'C fan bake. Grease a large bowl with butter.
Slice hot cross buns 1 cm thick and spread each piece with butter. Arrange slices side by side in the bowl.
In a separate bowl whisk together eggs, milk, cream, cinnamon, sugar and vanilla essence then pour over the hot cross buns.
Leave to soak for 10 minutes before putting into the oven.
Bake for 35 mins until golden and cooked through.

Dust with icing sugar and serve with ice cream or custard.