Legendary cricketer bowls us over with her accomplishments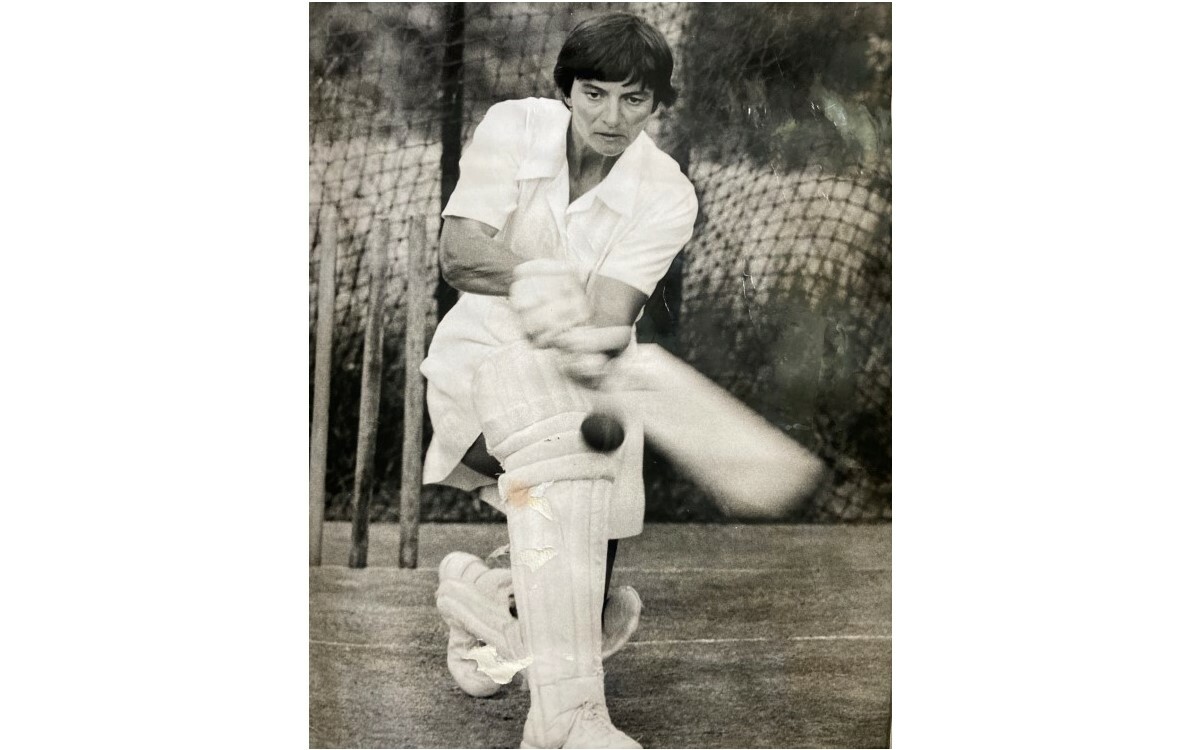 One particular resident of Arvida's Park Lane community in Christchurch is sure to be glued to television coverage of the Women's Cricket World Cup this March.
Ethna Rouse, who's lived at Park Lane for nearly two years, played women's cricket for New Zealand in the early 1970s.
A formidable left-handed batter and slip fielder, Ethna played a test match and a number of one-day internationals in 1972 and '73. Her time with the New Zealand women's cricket team took her to Australia, England and South Africa. On tour Ethna batted 17 Innings with an average of 25 as open batter.
Ethna's first big trip took her to Australia and South Africa. The two series were in preparation for the World Cup that followed in 1973 in England. The team won their series in Australia with nine wins and five draws, then went on to win a series of tests in South Africa. They were the first New Zealand woman's Cricket team to achieve this level of success. The real prize was winning the Women's World Cup in England in 1973. During the cup matches Ethna scored a century against England.
Ethna's love of cricket was inherited from her family. From an early age she was an avid follower. Then she picked up a bat and never looked back.
"My father played cricket and I used to go and watch. My brother also played rep cricket. On Wednesdays after school I would catch the bus and watch the boys warm up for Blue Star Cricket. I started playing at 12 years old, and I also played basketball [now netball] and tennis. I just loved sport!"
Along with fellow cricketer Shirley Cowles, Ethna founded the Western Women's Cricket Club in Christchurch, where they played and coached. The club later amalgamated with the Lancaster Park Cricket Club.
Ethna's passion for sport and development of players has supported a number of sportswomen and men to attain national and International recognition in their chosen sport. Ethna often threw down balls for hours to help batters attain the level of accuracy and patience required to bat through innings.
The 1972 New Zealand Woman's team will be reuniting during the World Cup here in Christchurch, with most of the available players travelling to Christchurch to relive the time they had together during the 1972 tour and 1973 World Cup series. Ethna is looking forward to seeing the team again. The last time they met was when they all received their New Zealand Caps a few years back. Ethna received New Zealand Women's Cricketer Cap 62.
A force for New Zealand women's cricket until she retired, Ethna received a Christchurch Civic Award in 2002 and was awarded the Queen's Service Medal in the 2004 New Year Honours list, for community service services to sport. In 2007 she was named National Winner in the Volunteer Coach of the Year Awards, with recognition of her coaching in cricket, netball and tennis.
Ethna was part of a brave group of women who paved the way for how women's cricket is now played today in New Zealand. She is a beloved resident at our Arvida Park Lane Living Well Community, where we are transforming the aging experience for women of tomorrow.
Photo supplied: Ethna Rouse practising in the nets, February 1972