Living a life with soul – what does it really mean?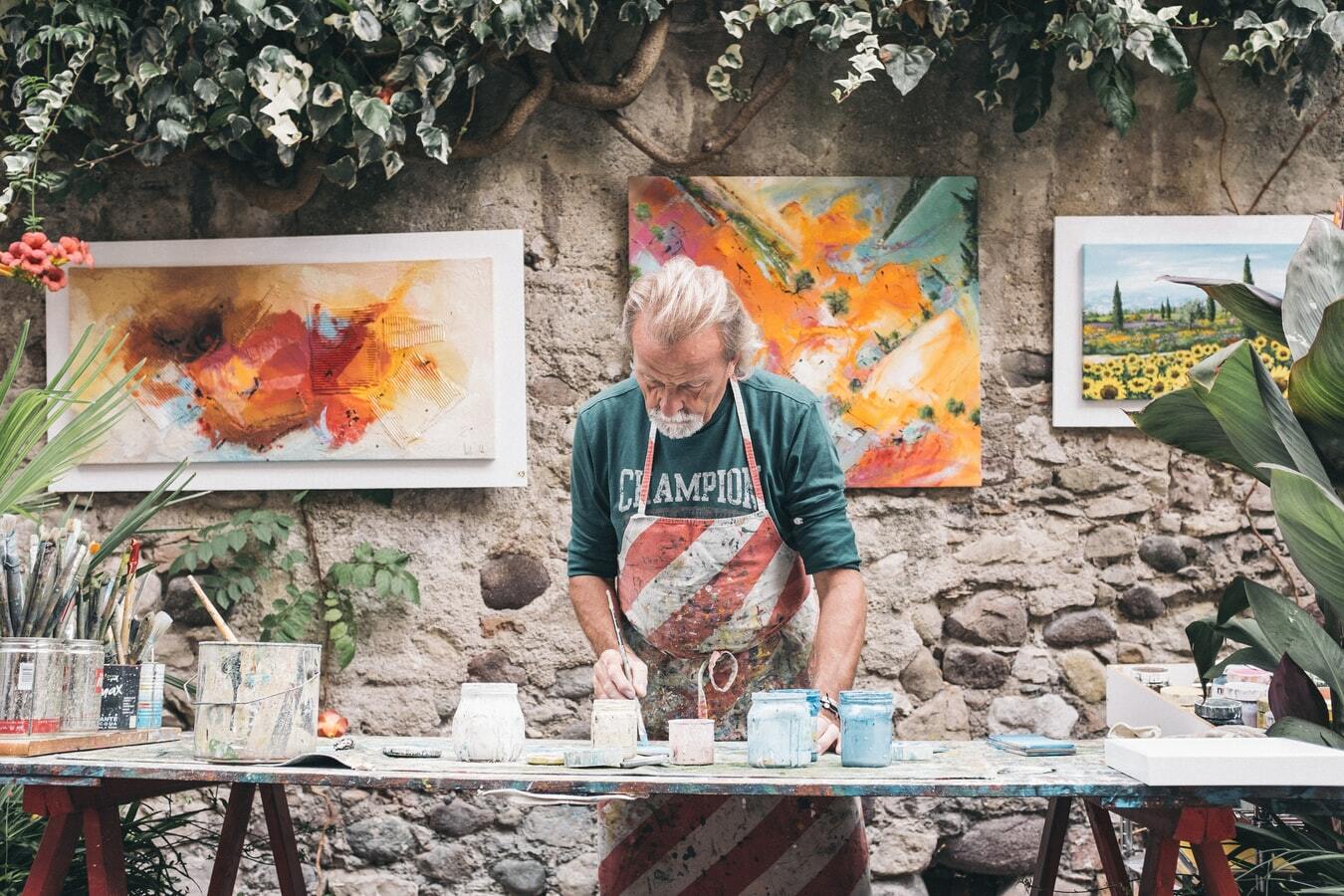 In the age-65+ living sector there's always been a huge focus on real estate, rather than the less tangible things that contribute to a fulfilling life as an older adult. People are put in boxes, both literally and figuratively. There's an expectation that your life will have to change and shrink, so that it fits into the retired housing sector's traditional interpretation of how you should live.
But what if moving into a 65+ community wasn't like that? What if you could take everything you love about your life now and bring it with you? What if you could lose the tasks you don't enjoy, like house cleaning and lawn mowing, and replace them with purposeful activities that keep you connected to the community? And what if you had a team of fans and friends cheering you on, helping you to stay unique and be the best version of yourself?
This is what Arvida call 'living a life with soul'. It's about staying true to yourself and rejecting outdated expectations of how older people should behave. It's also about providing multiple opportunities to grow who you are, because finally you have more time to be creative, learn new things and interact with other people.
Bill McDonald, CEO of Arvida, puts it like this: "As we age, staying connected – or becoming more connected - is critical for healthy living. This doesn't just mean having friends and family nearby, it's to do with being part of the broader community, having opportunities for meaningful contributions to other people's lives and starting each day with a sense of purpose. As an indicator for healthy old age, I believe being connected is number one."
What does a life of soul look like?
There comes a point in life where your focus switches to doing what you want, not what you have to do (like earning a living). This time of transformation makes it essential to take better care of your body and mind; it's also when doing something useful with your time matters the most. And that's what nurtures your soul.
Everybody lives their life of soul differently. For some it might mean rediscovering musical talents by joining a band. For others it might mean spending every day in the garden, to supply friends and family with fresh vegetables. And there will always be those who want to organise a theatrical production, dance classes or a quiz night.
Whether you want to make hats and sell them at a market, volunteer for a community cause or use your skills to improve the neighbourhood, you deserve the chance to use your time in a way that makes you feel fulfilled and totally alive. You just need to live in a place that appreciates your passions, skills and eccentricities.
Communities where you can live a life of soul
Aware that New Zealand retirement villages are, for the most part, thoroughly stuck in their ways, Arvida has reinvented the wheel of older life with ground-breaking new communities that are designed to support a more fulfilling life.
The first two examples – Waimea Plains near Nelson and Park Lane Living Well Apartments in Christchurch – demonstrate thinking that has turned the aged care sector on its head. While each is unique, these communities have several innovative features in common:
an integrated connection with the neighbourhood through facilities, such as a wellness centre and cafe, that are shared with the public
opportunities for residents to be involved with running the community
spaces that can be used for resident-operated pursuits, such as exhibitions, markets, shops and clubs
gardens and orchards that are tended by residents
How Waimea Plains and Park Lane differ is linked to their location. Waimea Plains embraces the freedom and fresh air of country living, with micro-communities linked by bike paths that connect to regional cycling trails. Park Lane is an urban experience, with a daily communal breakfast buffet, free electric cars, solar power and eye-catching architecture.
The wellness centres that are being built for Waimea Plains and Park Lane will incorporate a gym, heated pool, fitness classes and premises for health-related providers, such as physiotherapists, chiropractors and massage therapists. Because these wellness centres are shared with the neighbourhood, friends and family can use them as well. Older people living independently nearby can also become members, opening the door for new friendships and improved social connection.
Living soulfully is going to catch on
As the Baby Boomer generation infiltrates New Zealand's aged care sector, there will be less tolerance for institutionalised living and greater demand for communities that support individual freedom and life fulfilment. Living a life with soul could become the new normal; however at the moment, it's a philosophy that's unique to Arvida.
"If you've got a purpose and it feels like you're making a difference, you'll be more likely to stay fit and healthy. Living a life with soul keeps you connected to the broader community, which increases happiness and wellbeing as you age. There's a huge amount of evidence for this truth," says Bill McDonald.
More about Park Lane
More about Waimea Plains