Care & support
Arvida communities provide a full continuum of care and can support residents who have a multitude of specific personal and health needs. Whatever your care requirements are, you'll be in good hands.
Helping you to stay well, feel good and get the most from each day
Arvida communities make it easy to live a life with soul, which means doing the things you love, staying close to the people who matter and feeling like you're an important part of your immediate community. Whether you're able to live independently or need specific everyday care and support, our people will be tuned into your needs now and in the future.
Many of our communities provide a full continuum of care, so you won't be faced with a location change if your support needs change. All residents are offered a tailored wellness programme; help with managing specific issues and ailments; and advice on diet that can often help reduce reliance on medications.
A sense of community is at the core of Arvida. We are gradually updating the way our properties operate by opening up new facilities shared not only by our residents, but also the people from the neighbourhoods around us. This fresh approach to retirement living breaks some of the traditional rules and models around how to provide care for older people. At the end of each day, we want our residents to feel like they're living a fulfilling life that includes fun, friendship and positive interaction with the wider world.
Some of our Arvida communities also offer specialised dementia care. Within secure households, a supportive, understanding and qualified team provide around-the-clock care for those with memory loss or dementia. Empathetically aiding residents with everyday activities helps to reignite their spark and assist engagement with others in the community.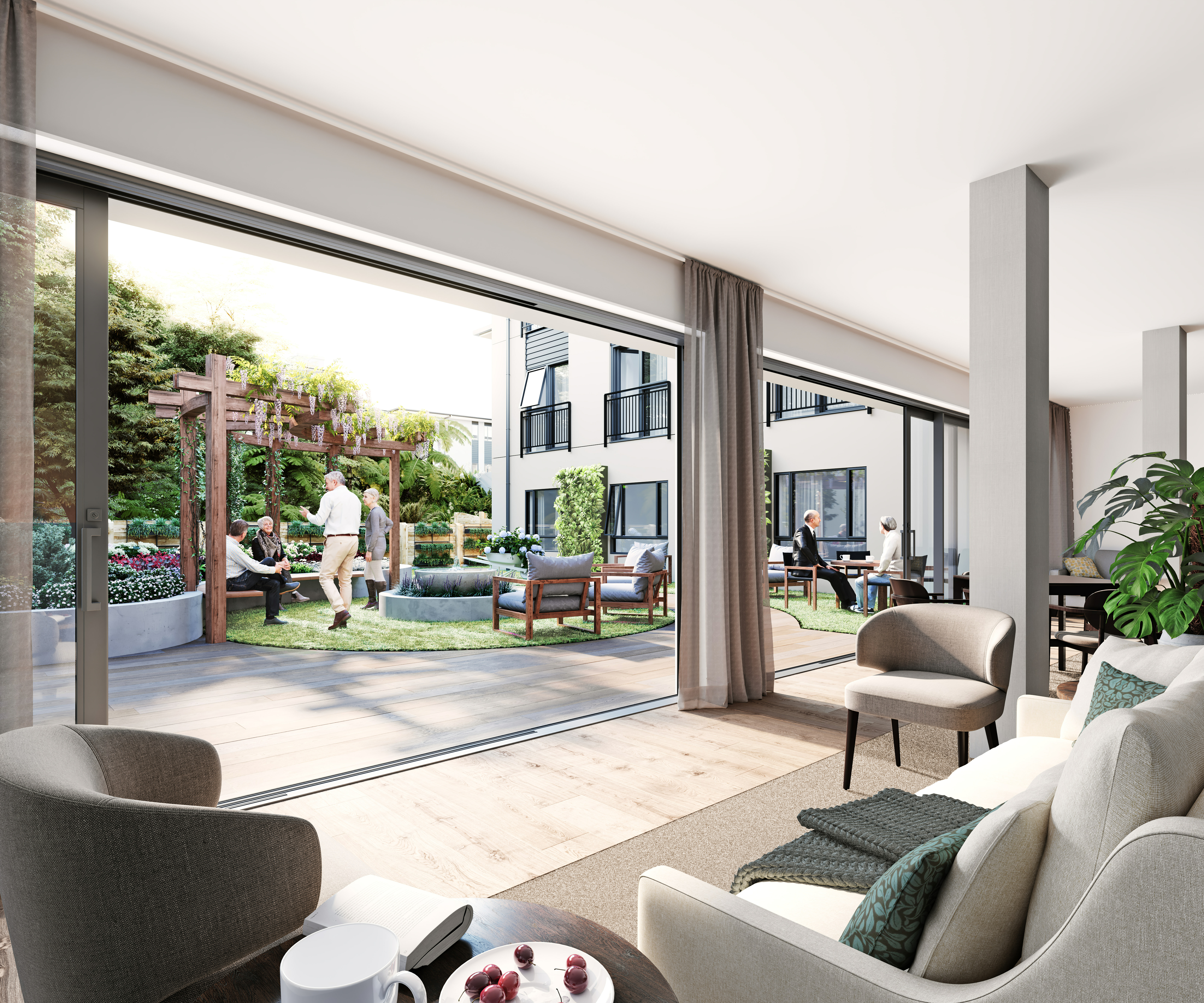 Artist impression of new care centre under construction at Aria Bay
Our options
Assisted living
Assisted living in a serviced apartment, studio or care suite allows you to receive the help and support you need to maintain a level of independence for as long as possible. A weekly fee covers home help and care that's tailored to your needs. Options range from a little bit of help with meals and cleaning through to rest home or hospital-level care. Rest home care is provided in most of Arvida's serviced apartments; hospital-level care is only available in care suites. Check with the community you are interested in for more detail.
View related communities
Trying to decide about full‐time care options?
Use our step‐by‐step guide to identify the right sort of long term residential aged care for you or a family member.
Living with Arvida, an in-depth look
For more info about living with Arvida and our offerings