99 year old shoe artist in high heel heaven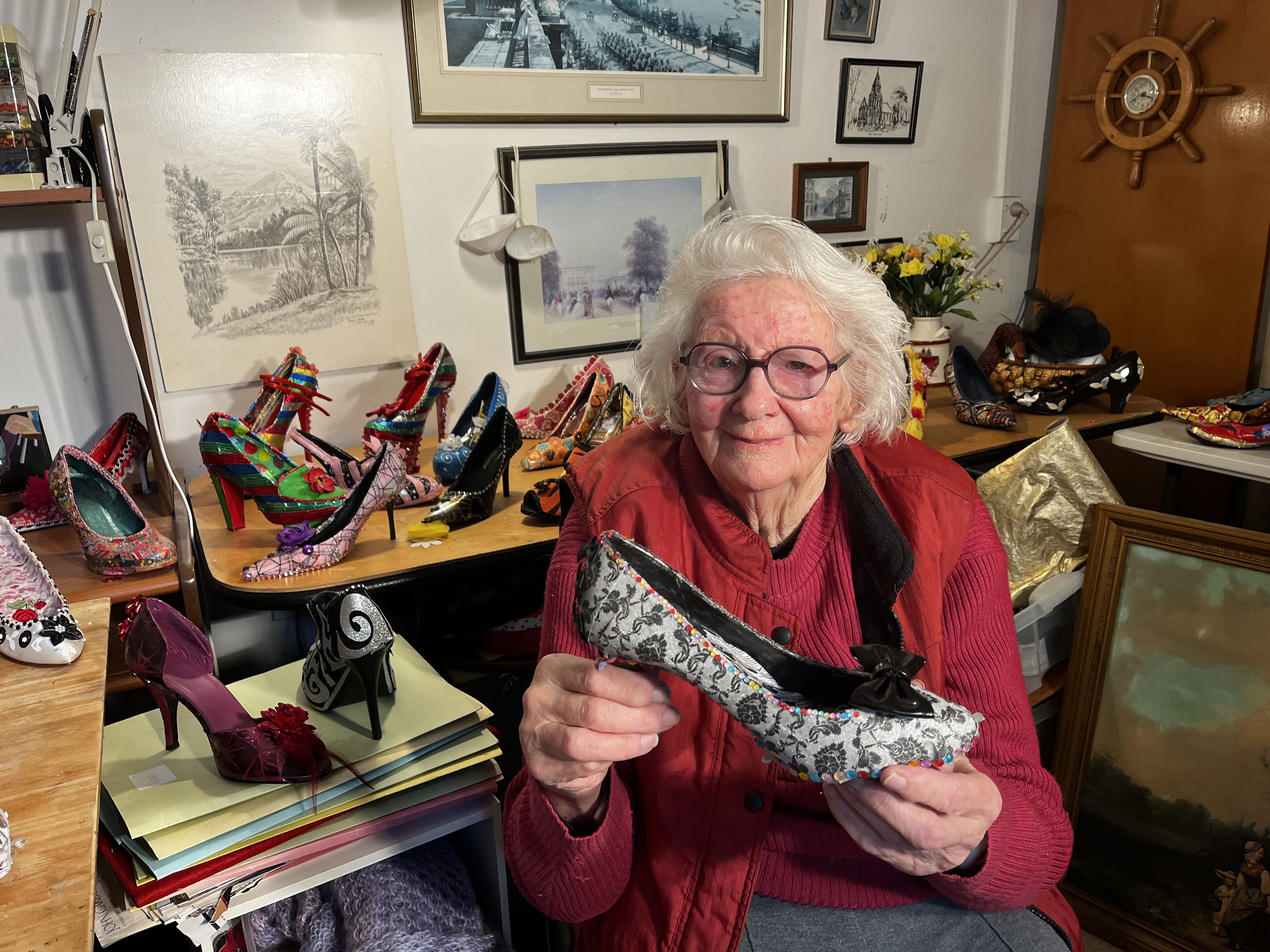 When Iris Bale picks up a pair of high heels, she doesn't think about wearing them – she's dreaming up ways to 'bling' them.
The 99 year old Arvida Peninsula Club resident has made shoe art a hobby for the past nine years and says she regularly visits the local opshop to buy pairs of high heels.
"I saw a photo of decorative shoes with torn paper and rough edges in a magazine once and I rang my daughter and she encouraged me to give it a go."
With her villa garage as her workshop and using a variety of materials like ribbon, glitter, foil, baubles and bows, Iris can spend up to a month on one shoe.
"I did do them in pairs when I first started but I thought it was a waste of creative ideas so now I do all the high heels differently. No two are the same."
After studying nursing and giving it up to look after her mother, Iris migrated to New Zealand from Middlesex, England in the 1940s with her late husband and four children.
While she admits art was never her strong point, her mother (who was trained in dress design) encouraged her not to have 'idle hands'.
With her garage and villa currently full of decorative high heels, Iris says she's always ready to give away more pairs to shoe or art enthusiasts.
"I only decorate high heels because I do like the side profile of them. They look very smart."
When not creating shoe art, the 99 year old also likes to fill her days pottering in her villa garden and has set her sights set on taking drawing lessons for another completely new hobby.