Our secrets to a lasting love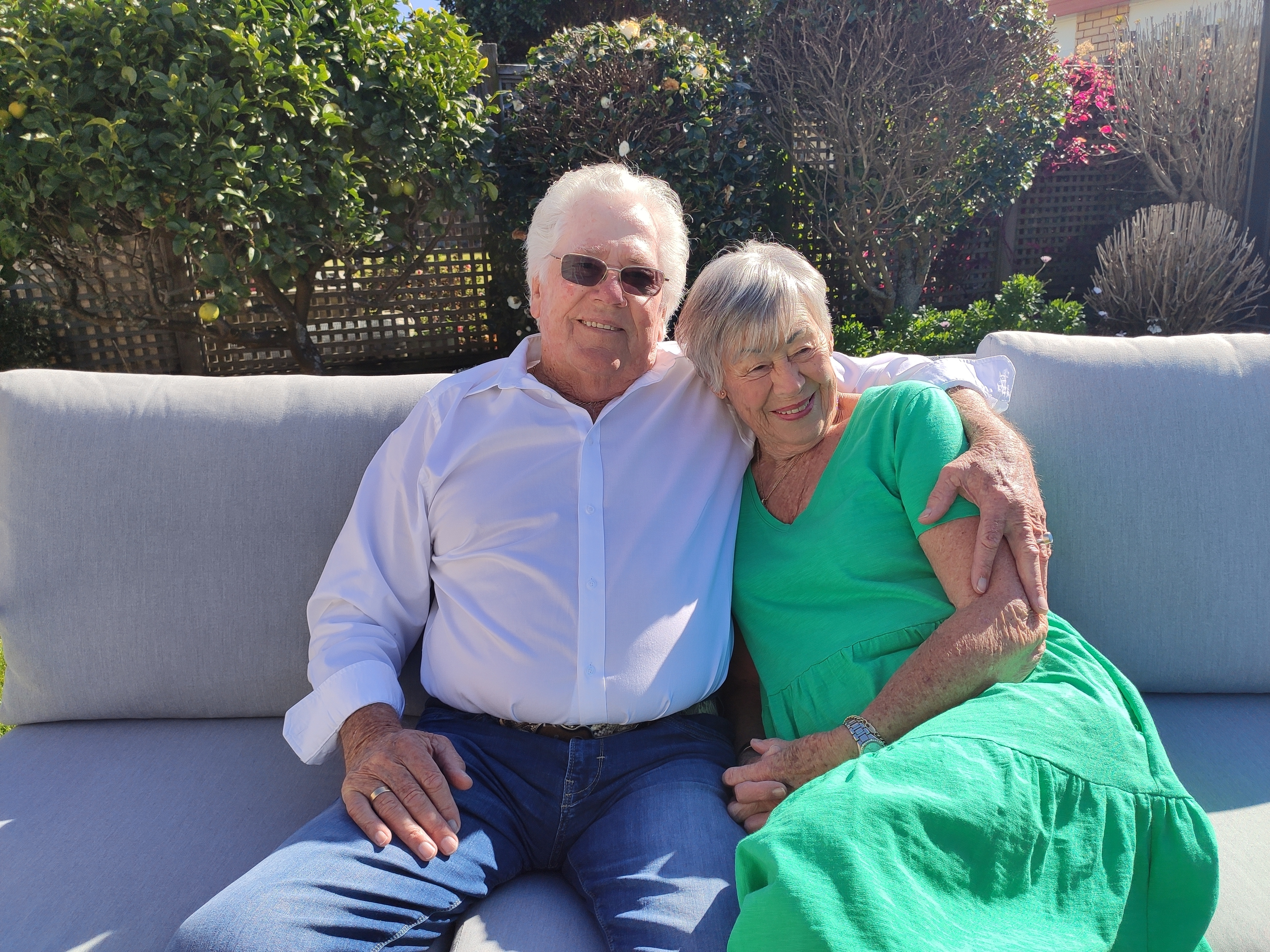 Teenage sweethearts Des and Lennie George remember their first date well.
As published in New Zealand Woman's Weekly from reporter Fleur Guthrie

They were both 15-years-old, living in the rural Manuwatu settlement of Himatangi where Des – a 'shy, farm boy' – worked just down the road from Lennie's parents' dairy farm.
After meeting at a kitchen tea held for a young local couple getting married, "a date to the pictures" in Foxton was hastily arranged, with one catch: her family came along too.
"My brother was sitting alongside Des and my sister sat on my other side, with my parents sitting behind as chaperones," recalls Lennie.
So no hand-holding went on then?
"Oh definitely not!" she laughs. "But that night started the ball rolling," says Des. "We got on pretty well and both enjoyed dancing and playing sports."
The couple got engaged at 18 - she bought him a signet ring which he still wears today as his wedding ring - and married two years later on 22 March 1958 in St Andrew's Presbyterian Church in Palmerston North.
"I was nervous as hell that day," remembers Des. "Everybody told us we were too young. We knew our own minds though and thought we knew what we were doing.
"In those days, if you weren't married by the time you were 21, the saying was, you'd be left on the shelf," agrees Lennie.
Now both 85, and living in Mount Maunganui's Arvida Ocean Shores retirement community, the fun-loving couple reminisce on their 65 years of marriage and thoughtfully pick the right words to describe it.
"Well I wouldn't say it's been easy, but it's been doable," says Des, with a wry smile. "It's been very enjoyable and I don't regret marrying Lennie, well not yet anyway!"
In the early years of marriage, while raising their three children (son Chris is nearly 65, Janeen, 63 and Shaaron, 62) the couple's dream was to one day own their own farm.
They achieved this in 1967 , when they bought a dairy farm on the outskirts of Te Awamutu. Lennie also bought a hairdressing salon which she managed for 2 years.
But, they share, this brought financial challenges, when interest rates skyrocketed to around 22 per cent.
"I became a musician around that same time, performing rhythm guitar and singing lead vocals in
clubs around Waikato three nights a week," says Des.
"And yes, I have serenaded my wife at different times. Then she comes up and does a little dance in front of me and makes a joke of it."
When Lennie is asked, what's the most romantic thing Des had ever done, her answer is simple and sweet.
"He's romantic just by loving me every day and being affectionate. We still both keep busy because we're both on the entertainment committee here at the village, where I do the organising of the dinners while Des organises the entertainment, we're a great team.""
Built on a foundation of "love, honesty and hard work", the grandparents-of -seven clearly know a thing or two about relationships. They reckon younger couples today don't have the same level of commitment their generation had.
"It's too easy for them to walk away. Not that we ever wanted to walk away," says Des.
"You've just got to be truthful to one another and give and take. We've always had something in mind or a plan for the next thing we were going to do together, whether that was house renovations or taking a cruise."
"We don't mind being in each other's space and Des tells me he misses me when I'm away," adds Lennie.
"We're best friends… best friends with benefits," she laughs, "As the young people say!"