Sipping and cycling as bikers ride Pedaling Pinot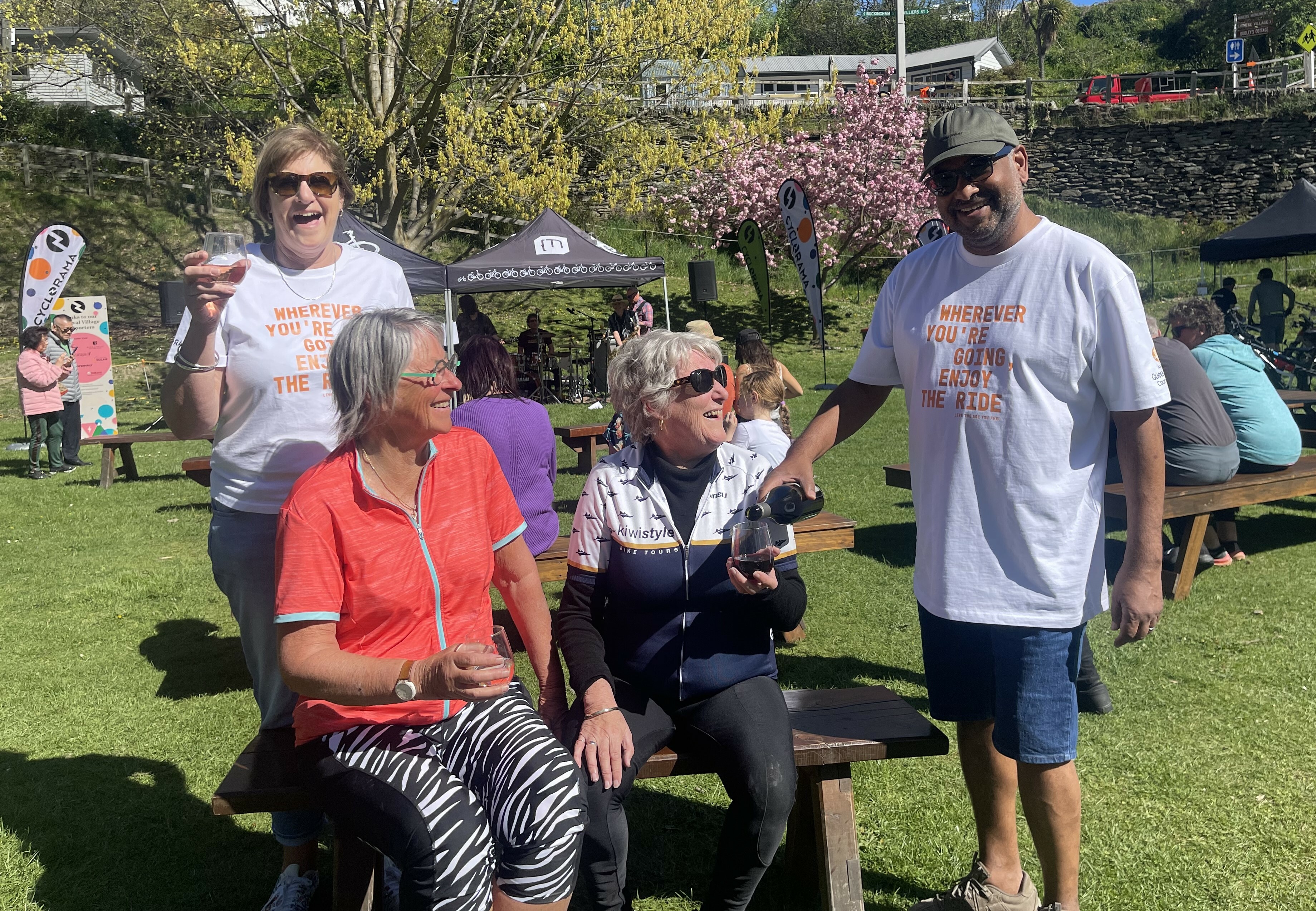 ​It was a mix of cycling and wine tasting for Arvida Queenstown Country Club residents Sharon Burke and Karen Troon as they completed the recent Pedaling Pinot event - part of Cyclorama 2023.
The duo did the scenic ride from Arrowtown through to the world famous Gibbston 'Valley of the Vines' for Pinot wine tasting. Not only are Karen and Sharon neighbours and buddies, they're also members of their retirement community women's mountain bike group called 'the Cruisers'.
Nearing 60 at the time didn't stop Sharon from picking up a mountain bike and making it a full-time passion. Sharon says she joined her experienced cyclist husband for professional rides the world over, including a 'spiritual' El Camino trail ride and following the Tour de France route.
"I remember running out of power on my e-bike going up the Salvio on the snowline and had to get rescued. That was a chilly experience."
Riding from Passau to Viena and Prague to Budapest – Karen's no slouch either when it comes to cycling. "I love the freedom of just getting out there on a bike. I enjoy being around motivated people," Karen added.
While Sharon completed the Arvida sponsored Pedaling Pinot event by sipping the wine and taking her time, Karen explained for her there's 'usually a wine at hand after a cycle anyway'.
"It was clear blue skies on the day. The Kinross Vineyard four reds we tasted were all very delicious and so were the platters too," explains Karen.
And for those of a certain age who have never cycled before, Sharon's advice is simple…
"Give it a go because it's never too late."