Still holding hands and sharing housework – 72 years of marriage bliss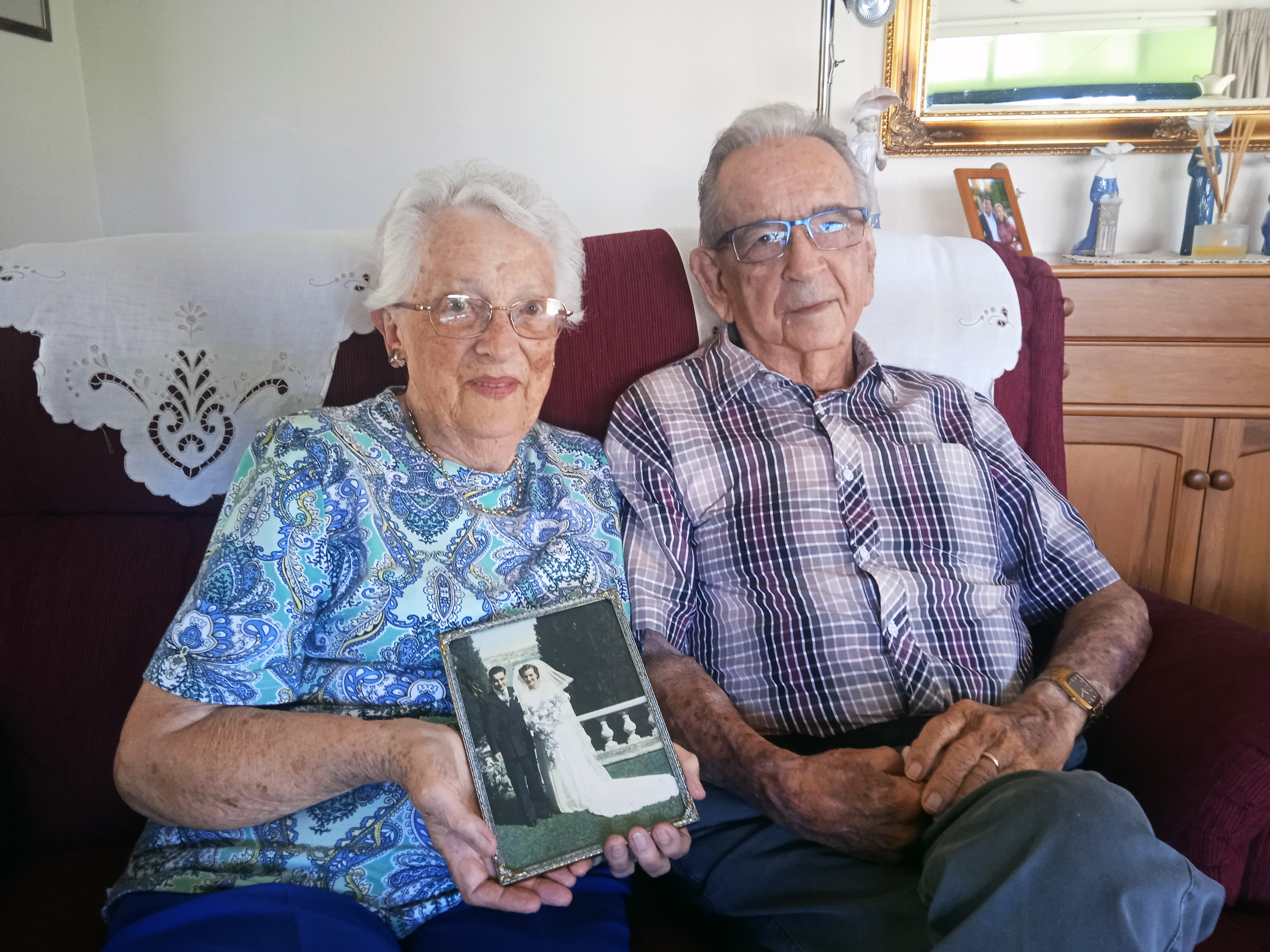 When it comes to villa housework, Mr and Mrs Fairgray make sure they share the duties, with Ian on vacuuming and Lorraine doing the dusting.
It's always been a true partnership for the Northcote couple as they reside at Arvida Parklane in Forrest Hill on the North Shore, their home for the past 16 years.
Celebrating their 72nd wedding anniversary on 17 February has meant a lookback at their life together, firstly meeting in 1945 at Northcote District High School. Romantic dates included trips to Birkenhead Cinema, days at the beach, biking, tennis, and dancing.
Lorraine says they both had a common interest in a variety of sports, and she'd regularly go to watch Ian play rugby at Stafford Park in Northcote.
"I thought he was pretty good looking out there on the field, even when he ended up in Auckland Hospital with sports injuries."
For the first year of marriage the couple lived in a caravan while their family home was built. While Ian worked for Buckley and Young, Lorraine looked after the finances and used glass jars to keep within budget.
Lorraine says a mix of family and sport meant everything to them over the years as they raised their four children.
"Our Saturdays started with two games of rugby, followed by a game of netball and then the afternoon was spent at Eden Park watching more sport. We've always done things together which is very important," says Lorraine.
It was a life of camping and travelling for the Fairgray's as they enjoyed overseas holidays and their small bach in Tutukaka Coast.
The couple have also shared a love of community volunteering for Hospice, school committees, rugby coaching and Plunket. Lorraine continues to volunteer by knitting for Women's Welfare and North Shore Hospital.
That volunteering carried on during their time at Parklane with ten successful years on the resident and social committees - a true example of engaging well, an important part of Arvida's wellness approach, The Attitude of Living WellTM.
Now both in their 90s, Lorraine and Ian enjoy the quieter life of jigsaw puzzles, gardening and watching sport. After 72 years together, Ian says the spark is still as strong as ever as they still like to hold hands… and the housework continues to be a shared routine.
"When we first met we held hands because we were in love.....and we are still in love. But now we hold hands so we don't fall over," laughs Ian.