Time-tested fatherly advice from seasoned Dads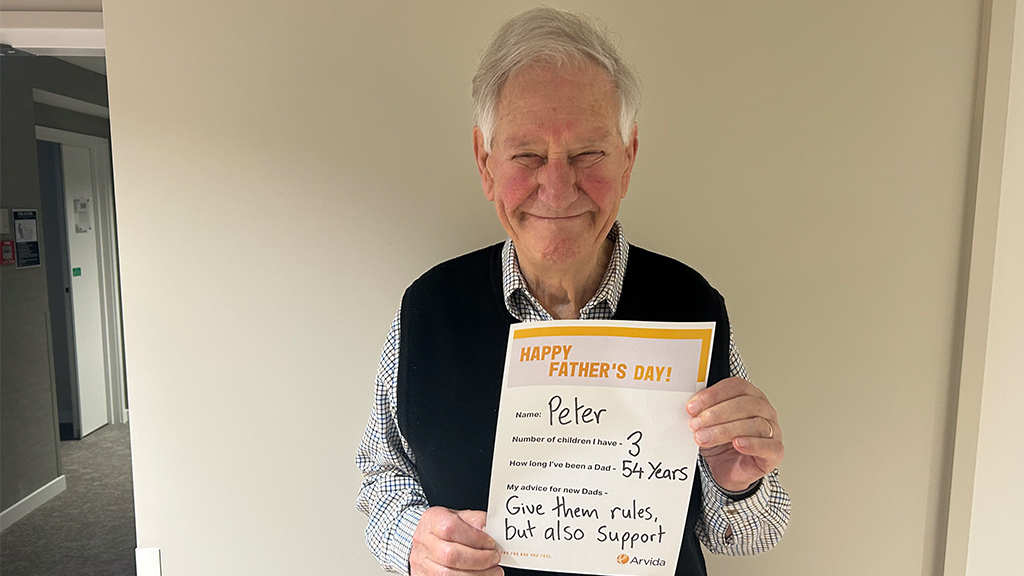 The Dads at Arvida Rhodes on Cashmere in Christchurch and Te Puna Waiora in Kerikeri have been sharing their wisdom across generations.
The residents have been writing down their thoughts and advice on being a Dad and having children. They've then been photographed holding up their messages just in time for Father's Day.
Arvida Rhodes on Cashmere Village Manager, Michelle Hamilton says the residents have lots of insightful knowledge to share – something that aligns with Engaging Well, an essential of the Arvida wellness approach called The Attitude of Living WellTM.
"Some residents have been fathers for longer than I've been alive. They've been there and done that so their advice can be really helpful and sometimes quite funny too."
The aim is to share the photos of residents holding up their signs with local Plunket and maternity wards in each respective region.
---