Living Well Apartments
Living Well Apartments are designed to help you do just that – live well. These one, two or three-bedroom apartments are easy to live in now and as you age.
We take care of the gardens and building maintenance, so you have more time to do the things that make you happy.
Your Living Well apartment weekly fee covers a range of extra services, such as a daily continental buffet breakfast, a half-hour weekly apartment clean, a couple of afternoon tea occasions with your neighbours every week, and access to the events and activities within the broader Arvida community. Typically, Living Well apartments are adjacent to common areas - such as café, communal lounges and library – so it's easy to stay connected with those around you.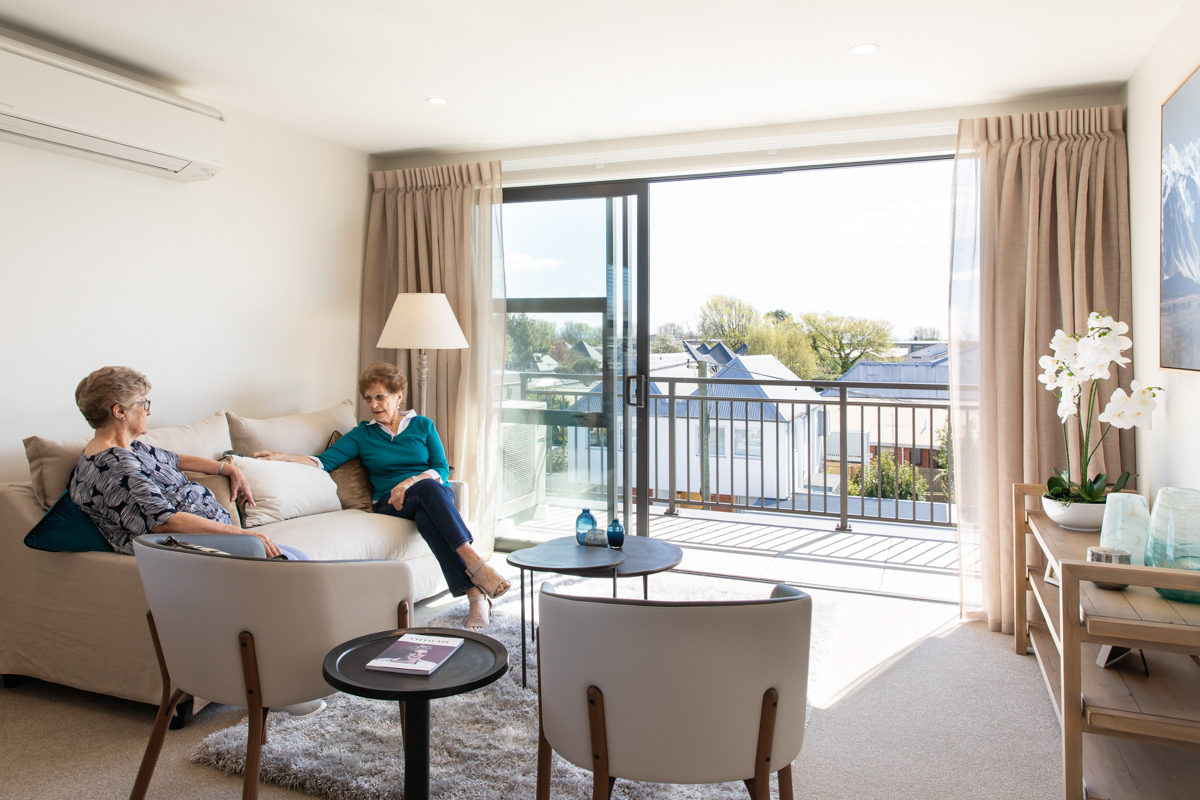 Living Well apartments at Arvida St Albans have full height windows for great light
Arvida Copper Crest Living Well apartments have open plan spaces for sharing time with friends