A new café experience brewing in Cambridge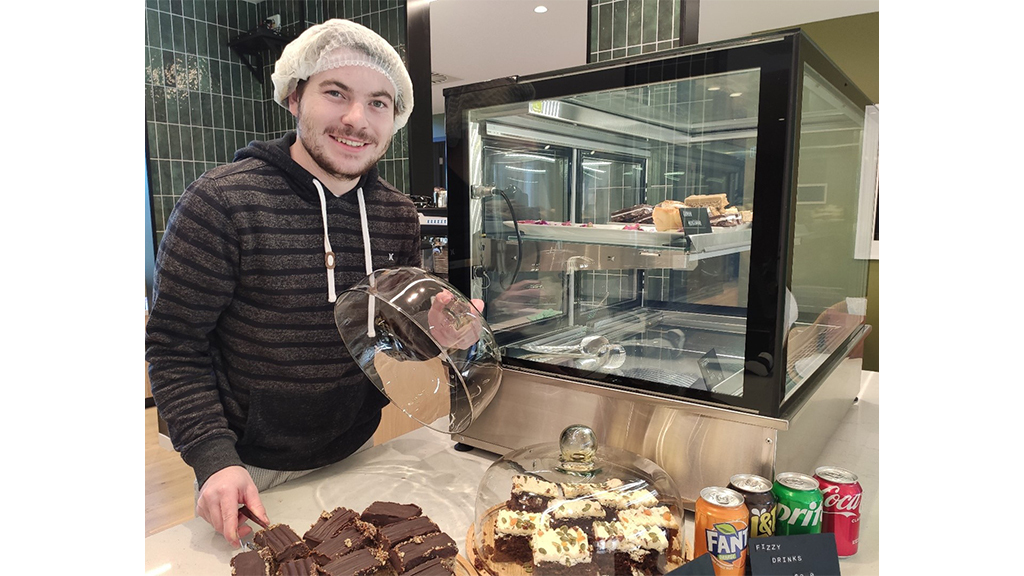 When Café Barista, Reuben Hunt makes a coffee, he leans into his extensive training and his time working in a main street café.
"You base everything off looks when it comes to making coffee. It's the way it pours from the group head – starting off thin and black and then pouring rich and creamier. With milk it's the opposite, you base it on sound so you're listening for every pop from the steam running through it."
The Cambridge local is the Cafe Assistant at the newly opened Café Ora, located inside Arvida Lauriston Park Care Centre in Leamington. While sandwiches are made to order, Reuben whips up sweet and savoury treats for the café cabinet each morning.
With a large coffee variety on offer, from lattes to cappuccinos, Reuben says it's the customer interaction and experience he enjoys most.
"I enjoy time with the regular customers. Knowing exactly what their order is when someone walks through the door and making it before they even sit down."
Café Ora is open seven days, 9.30am till 3pm.
---
Check out these other foodie articles from Arvida