A taste of good food to come from kitchen manager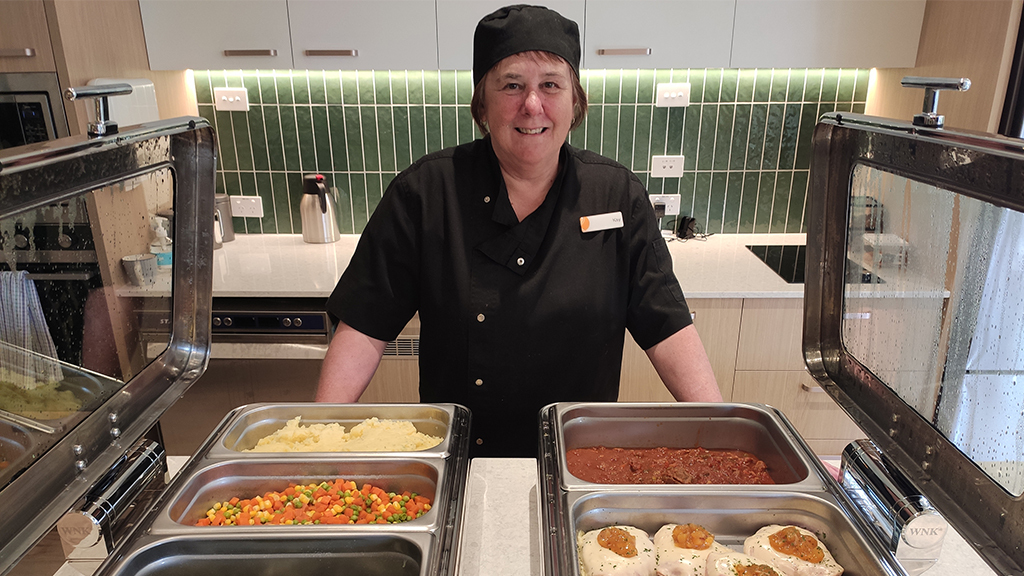 After 35 years working in kitchens and 16 of those in aged care, Kay Butler's passion and creativity for food is certainly still very much alive.
The Arvida Lauriston Park Kitchen Manager has a simple motto when preparing tasty meals for her residents.
"Put the love into it the way you'd want to cook and eat the food yourself."
Kay is part of the team who are welcoming residents into their brand new care centre in Leamington, Cambridge. The centre features 63 care suites that offer rest home, hospital and dementia levels of care and support.
While only one month into the role, Kay is not only learning about the care suite difference of smaller households, but also the individual food preferences of the residents themselves.
"It's a real home environment here where we work to the residents' timetables. They wake in the morning when they want and we can assist them to make breakfast if they'd like – it's really all about offering choices."
The kitchen has had some recipe requests from residents and the team have had fun giving them a go while retaining their homemade and delicious taste.
While Kay enjoys preparing a variety of Asian cuisine, she says the residents do love a regular hearty roast meal and have one clear meal favourite.
"Oh it's always a win for the fish and chips on a Friday. That's very popular."
---
Read about the official opening of the care suites at Lauriston Park
We love eating well at Arvida - take a look at these seven food tips to look after your brain