Next level care arrives for Cambridge as new care centre opens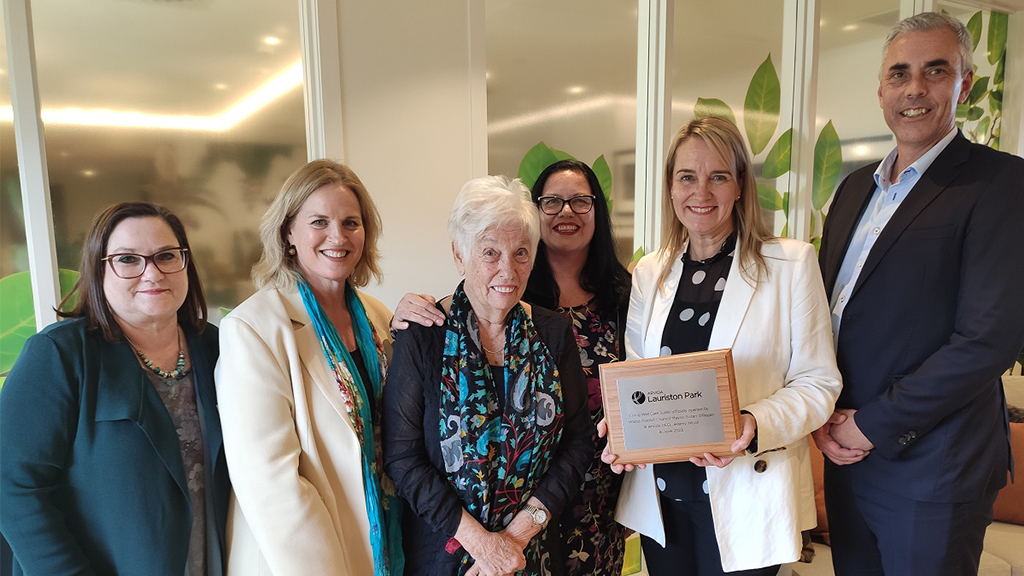 ​The Waipā region now has more care and support options, with the opening of a new care centre at Arvida Lauriston Park in Cambridge.
With Waipā District Council Mayor, Susan O'Regan and MP, Louise Upston in attendance, the ribbon was cut and plaque unveiled on the $40 million dollar innovative care centre that contains Arvida's care suite offering.
Located in Leamington, the purpose-built and modern centre features 63 care suites with a 75 strong team that provide rest home, hospital and dementia levels of care.
The care suites are architecturally designed to support resident-led care. Arvida Chief Executive, Jeremy Nicoll, says the care suite difference is in smaller households with a dedicated team of health professionals.
"When it comes to care as we get older, we want to be surrounded by people we know and trust, in a spacious and private home – care suites deliver that experience. Our centre arranges care suites in smaller household groups that each feature spacious shared lounges and kitchens for larger social gatherings. Our wellness partners (caregivers) and residents engage together to do the things that matter most each day."
The care centre team follow Arvida's wellness approach called the Attitude of Living WellTM through five areas - better resting, eating, moving, thinking and engaging. They develop a care program that is tailored specifically to each individual. Wellness partners work within one household for consistency and so trusted relationships can form with residents.
Mayor Susan O'Regan says she was struck by the way that such efforts had been made to make the new care centre residents feel at home.
"This care centre will provide much needed services to not only your residents, but to our community. I know this isn't just a building, it's a place where residents will feel at home. I'm truly impressed and I mean that whole heartedly."
All care suites have an ensuite bathroom, emergency call system and some also have a kitchenette. With a range of care levels available and accommodated in a care suite, it enables residents to stay in their new home for much longer. The care centre will include the new Ora Café and compliments the existing Cambridge retirement community of 183 villas.
Mr Nicoll explains the care suite offering is more accessible for families and visitors to spend time with residents in a more relaxed, spacious and homely environment.
"Care suites feel more like a home than a larger traditional care home – a shining example of Arvida transforming the ageing experience. Residents can wake up when they want, have breakfast when they want to and plan their day how they wish. We create a comfortable, safe and happy environment where everyone gets the support and engagement they need."
As one of New Zealand's largest retirement and aged care providers, Arvida has successfully launched care suites at Auckland's Aria Bay, Christchurch's Rhodes on Cashmere and Tauranga's Copper Crest over the last few years.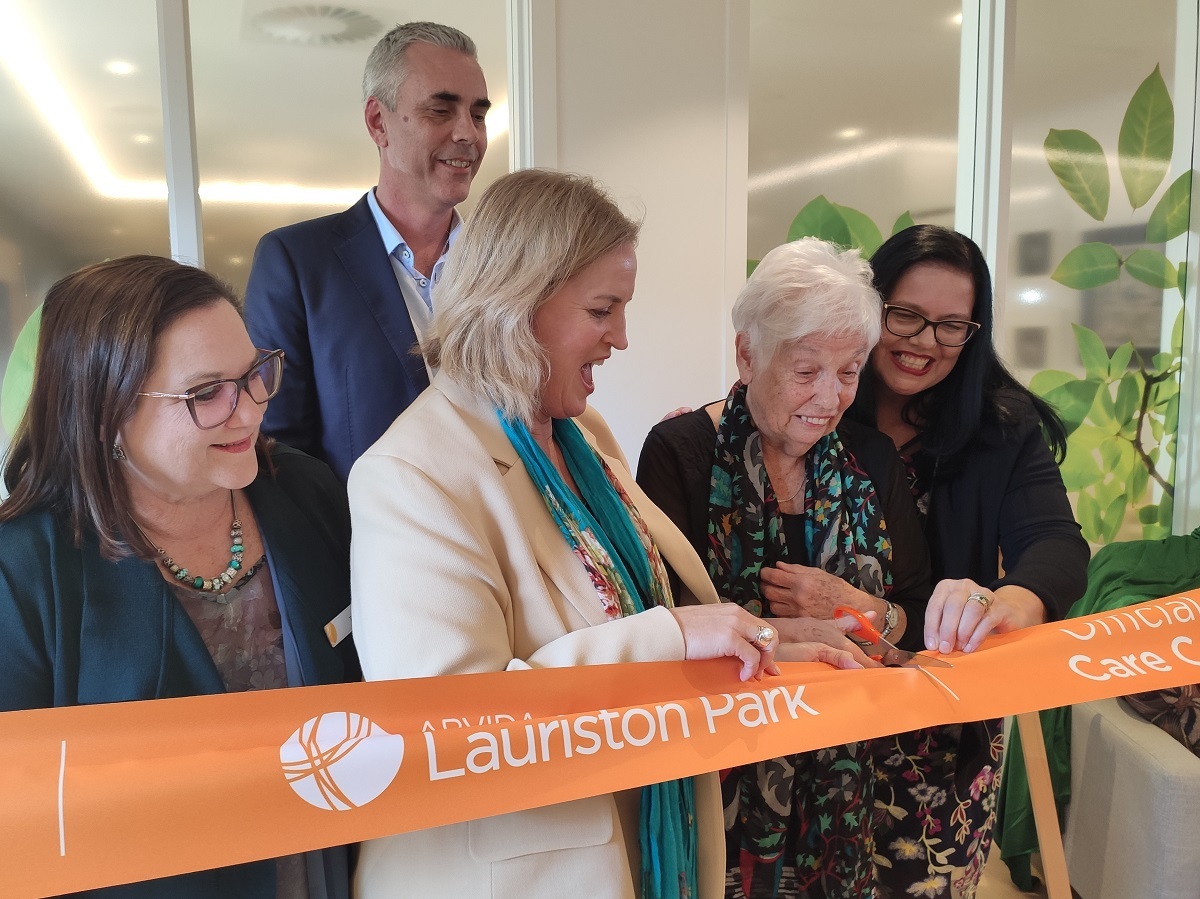 Resident Robin Caulton cutting the ribbon alongside MP Louise Upston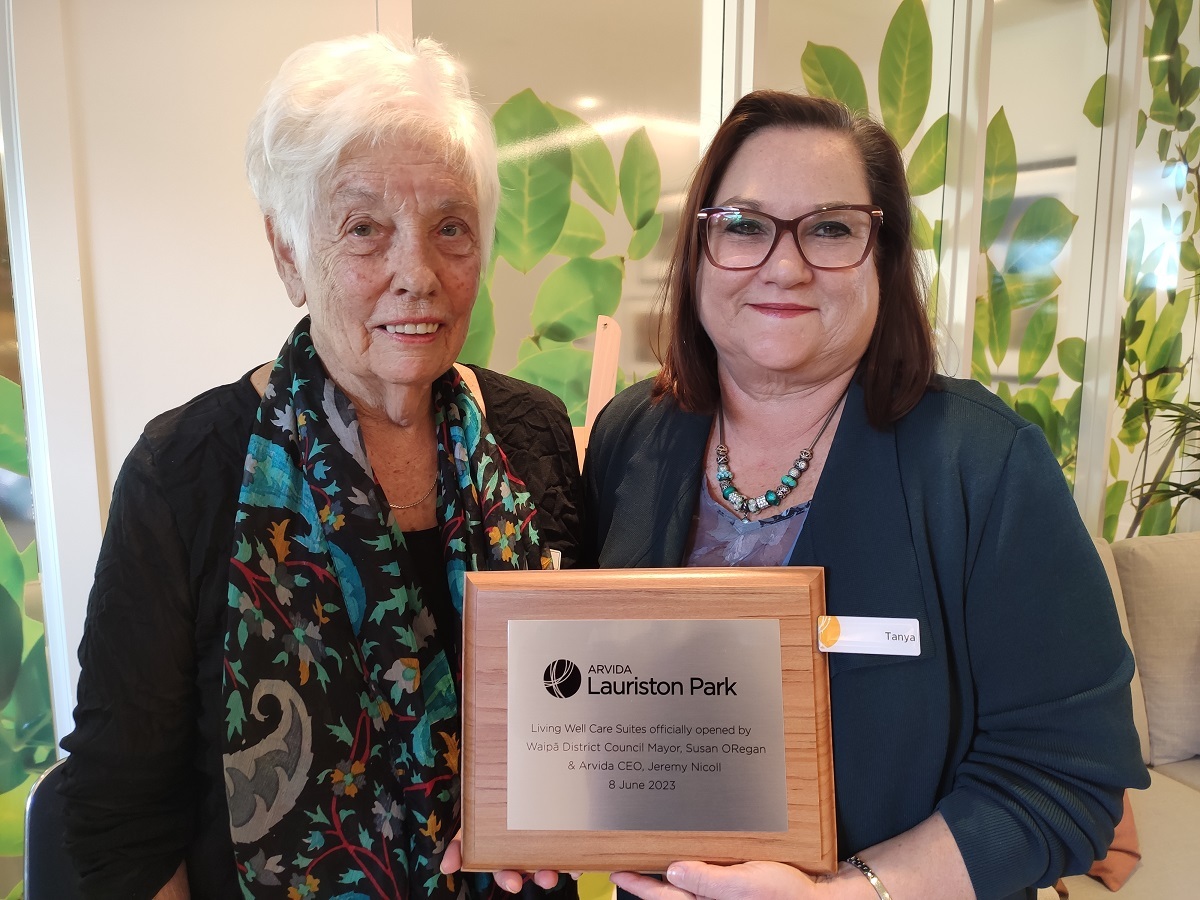 First resident Robin and Community Manager Tanya Linsday at the opening event