'Bowled over' by bowls at Park Lane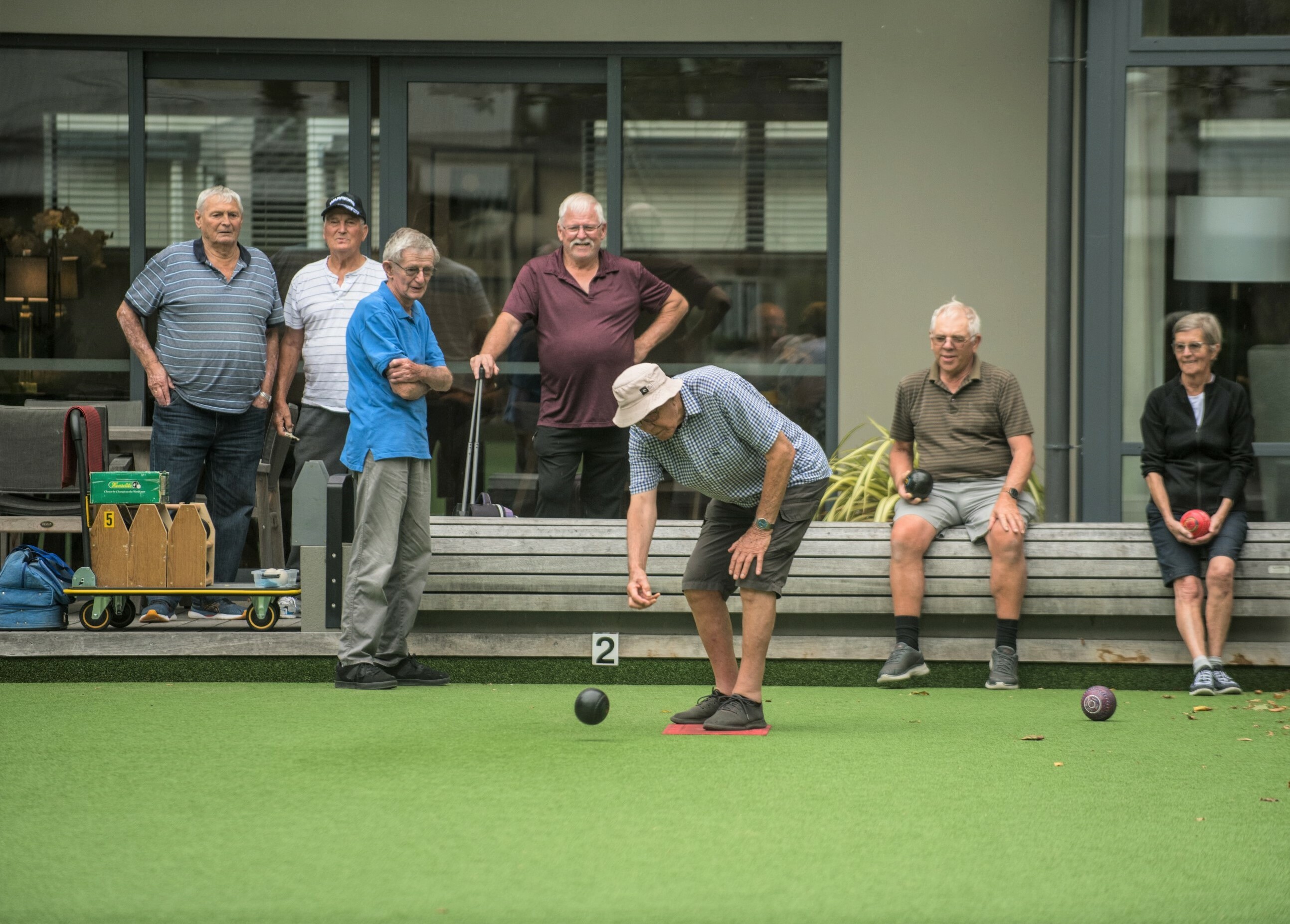 When Addington local, Paul Burnell moved into Arvida Park Lane in Christchurch, he was shocked to see an empty bowling green unused. Now 18 months later, his bowls group has 20 members who bowl Mondays and Saturdays.
Having been a bowler for 20 years and competed in competitions, Paul quickly passed on his knowledge to his fellow residents who have really taken to the game.
"We have a perfect bowling green and a good bunch of people who just needed to learn how to bowl properly. Now we even have a 94-year-old regularly bowling."
Bowls is known to provide good outdoor exercise, ticking off the pillar of Moving Well – part of Arvida's wellness approach, The Attitude of Living WellTM.
Paul says each game lasts about two hours, includes a good amount of bending and lifting, and anyone can have a go.
"The secret to bowls is consistency and practice. The more practice you get in the better you'll be."
The bowlers regularly meet for BBQs and have become a close-knit group. They next plan to buy a new set of smaller bowls for those with smaller hands and plan to keep expanding their group numbers.
Find out about other moving well initiatives across Arvida communities:
Park Lane residents enjoy a north-facing bowling green next to the BBQ and cafe area