Crafty residents make Elton glasses as birthday honour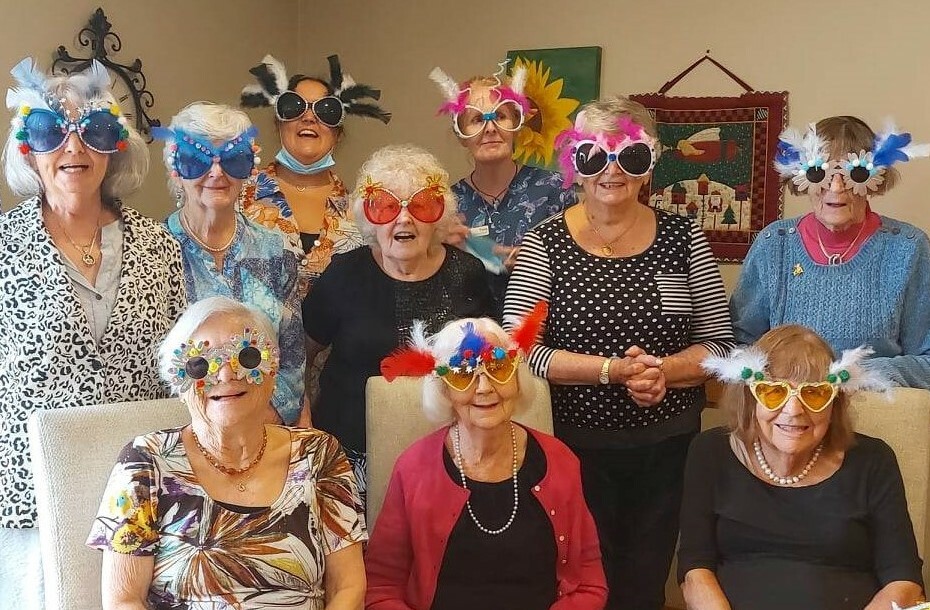 A group of residents at Arvida Park Lane were so inspired by the Elton John concert recently, that they wanted to mark the showbiz legend's upcoming birthday.
The residents from the Christchurch community held their usual craft group – with a new task to complete - create Elton John-inspired glasses as a birthday tribute for 25 March, where he'll be turning 76.
The idea came about after the residents were able to hear the concert perfectly from over their village fence.
Resident, Julie says her bright pink and white feathered glasses took just over an hour to complete.
"We had a chat about what it would be like to wear big colourful glasses like Elton so we decided to make our own! It was fun listening to Elton's greatest hits while we were crafting.
The regular craft group activities put into practice engaging and thinking well - two pillars of Arvida's wellness approach – the Attitude of Living WellTM. Arvida Park Lane Village Manager, Leigh Tabak says her residents are very engaged and were surprised with how many songs they knew from the late January concert.
"Craft is popular with our residents and we'd been humming Elton tunes ever since the concert so we thought we'd pay tribute to a superstar on his birthday."
One of the craft rooms at Park Lane