The clay craze comes to Arvida communities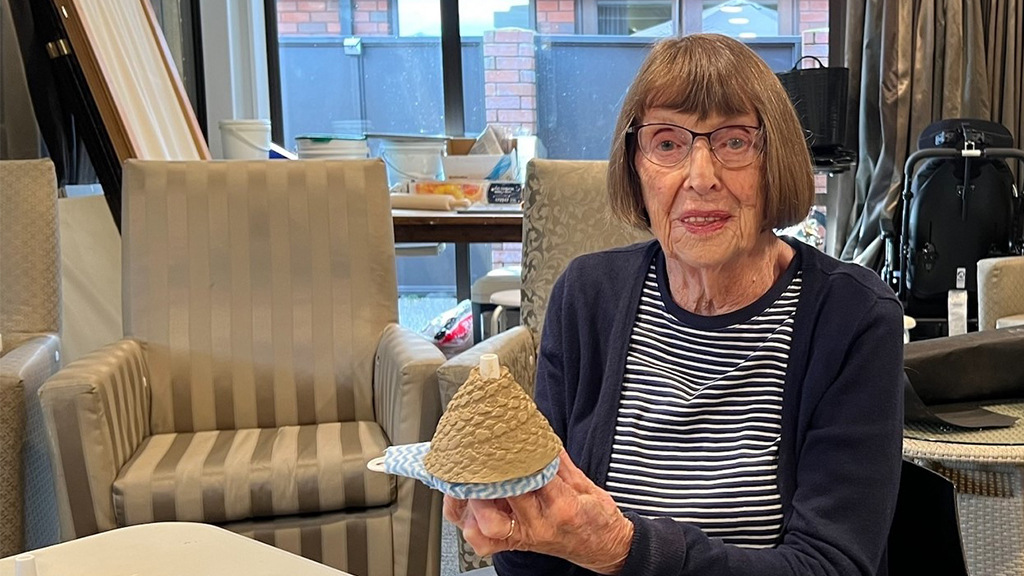 As the pastime of pottery takes New Zealand by storm, Arvida communities have been busy molding and sculpting clay all day.
Becoming a pottery prodigy is a step closer for the residents of Arvida Bethlehem Views in Tauranga.
The Care Centre Clinical Manager, Merilyn Shuker, has a Diploma in Ceramics and has been helping the Wellness Leader to run popular pottery sessions for an enthusiastic group of residents.
The retirement community purchased a small modern kiln with an electronic controller and a clay slab roller, setting them up for everyone to play with clay.
Arvida Bethlehem Views Village Manager, Jane Verry, says the novel activity to use clay was an ideal therapeutic and creative outlet for the residents that receive rest home and hospital-levels of care and support.
"Care to clay is a wonderful example of Thinking and Engaging Well, an important part of Arvida's wellness approach, The Attitude of Living WellTM."
Not only has the group learnt pottery terms like 'slip' and 'scoring', it's also led to lots of creativity from residents like Betty Ford (pictured). The group have created a number of finished pieces like magnets, heart shaped cacti planters and decorations for friends and family.
Further South at Arvida Waimea Plains in Nelson, resident Wayne Price is throwing pots and teaching his neighbours every Saturday about pottery.
Wayne's background in pottery stretches back to art department teaching in Christchurch in the late 1960s.
The retirement community has their own kiln and a variety of molds to use. Arvida Waimea Plains Village Manager, Jason Edkins, says it was the residents' idea to try their steady hands at pottery classes.
"Our residents like to give anything a go and with a few accomplished former potters among us, they have excellent teachers leading the way. The feedback has been super positive and they've really taken to play all day with clay!"
Wayne has even been showing the team at Waimea Plains a thing or two about clay, with Village Gardener, Keegan McSheffrey having a go on the wheel (pictured below). While its early days for the group, Wayne is imparting his knowledge and they hope to start creating basic pottery bowls and cups very soon.
There are plenty of ways we share our skills at Arvida, read more here: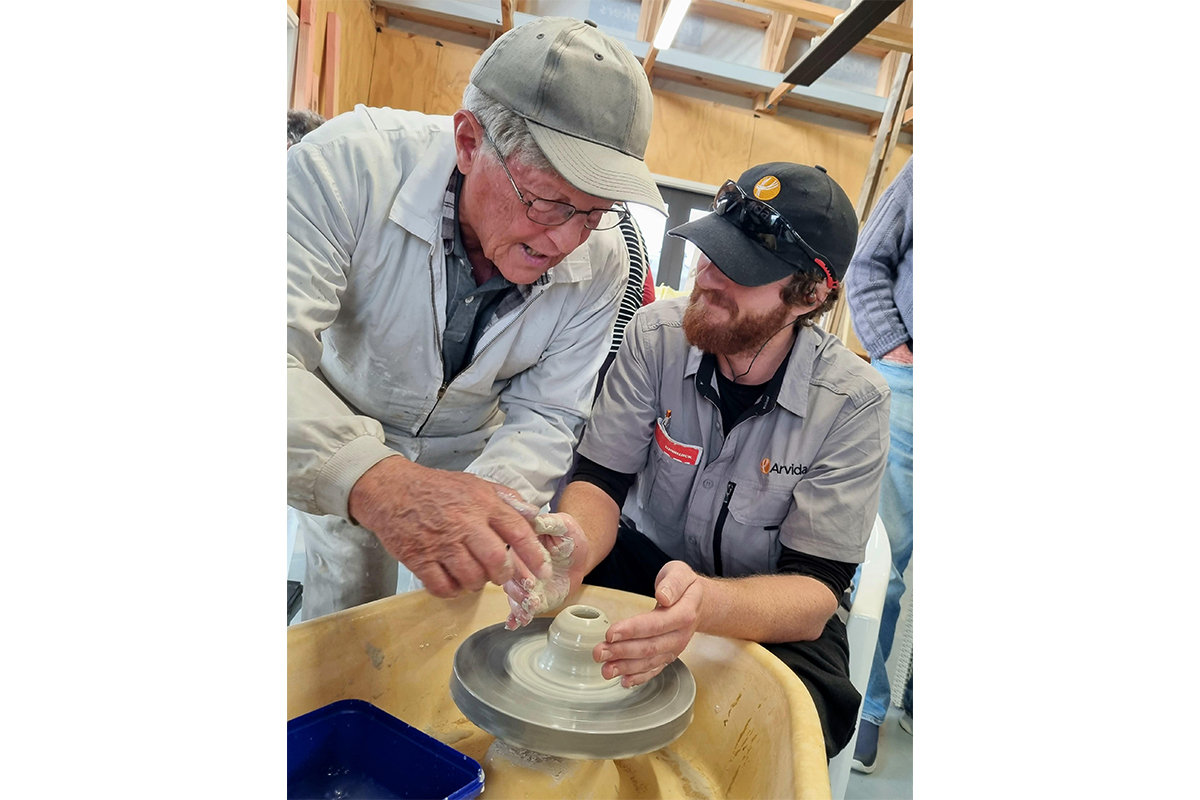 Resident Wayne has been showing Village Gardener, Keegan McSheffrey a thing or two