Wellness team support has seen resident's health improve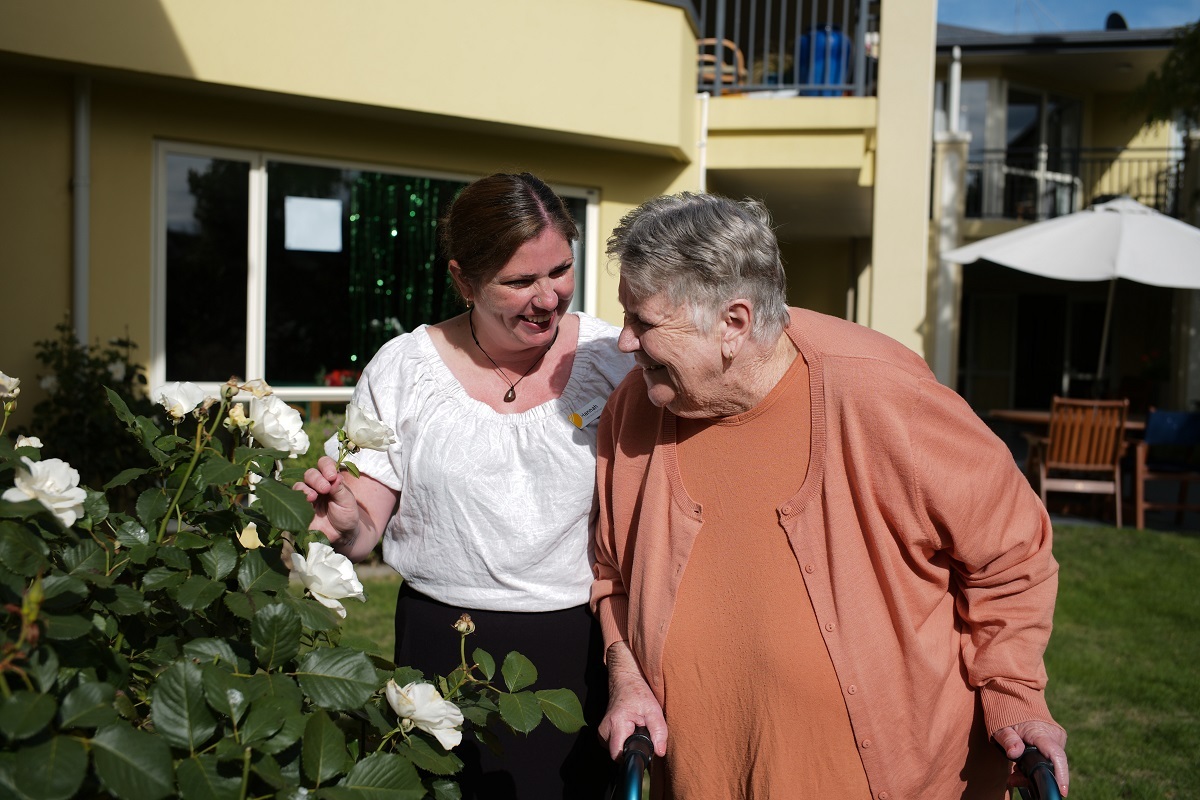 As an early riser, Arvida Ilam resident, Rosalie Tavinor looks forward to her day ahead with her health improving since moving into the Christchurch retirement community last year.
Rosalie knows she can do what she wants when she wants, with the bonus of regularly interacting with her supportive Arvida Ilam Wellness team.
Rosalie met Wellness Partner, Safia Din when she first arrived at Ilam, after a number of falls saw her family looking into local care options. Safia says she has come to know Rosalie and her family really well and says it's an important part of the care offered at Arvida.
"Rosalie wakes up early and I like to greet her at the buffet breakfast. She's then busy with all sorts of activities like bingo and indoor bowling."
While Safia assists Rosalie to live her life, she's always thinking of Arvida's wellness approach, The Attitude of Living WellTM and how best to keep Rosalie as independent as possible.
While the Whangarei born resident enjoys the regular seated exercises that help with balance and agility, it's the swimming sessions in the nearby Arvida Good Friends swimming pool that the 83 year old loves most.
"I really like walking in the pool because it's very good for my legs. I am feeling much better these days," Rosalie says.
Rosalie has even become part of a Wellness Committee that meet monthly at Ilam. It's in this meeting Rosalie is encouraged to provide valued input into the activities, meals and entertainment available to residents.
Receiving rest home-level care has meant support for Rosalie when and if she needs it, something she appreciates.
"If I do need help then I know there's always someone there. It's also lovely to have people to chat to while I'm having my meals or walking in the gardens."
Whether you're looking for additional support in a serviced apartment, or you're after a full range of care services that include care suites, dementia, rest home or hospital-levels of care – Arvida has options available across their Christchurch communities.
Phone 0800 278 432 to discover the options at Ilam, Rhodes on Cashmere, Park Lane Christchurch, St Allisa, St Albans, and Mayfair Christchurch.