9 hints for decluttering before you move into a retirement community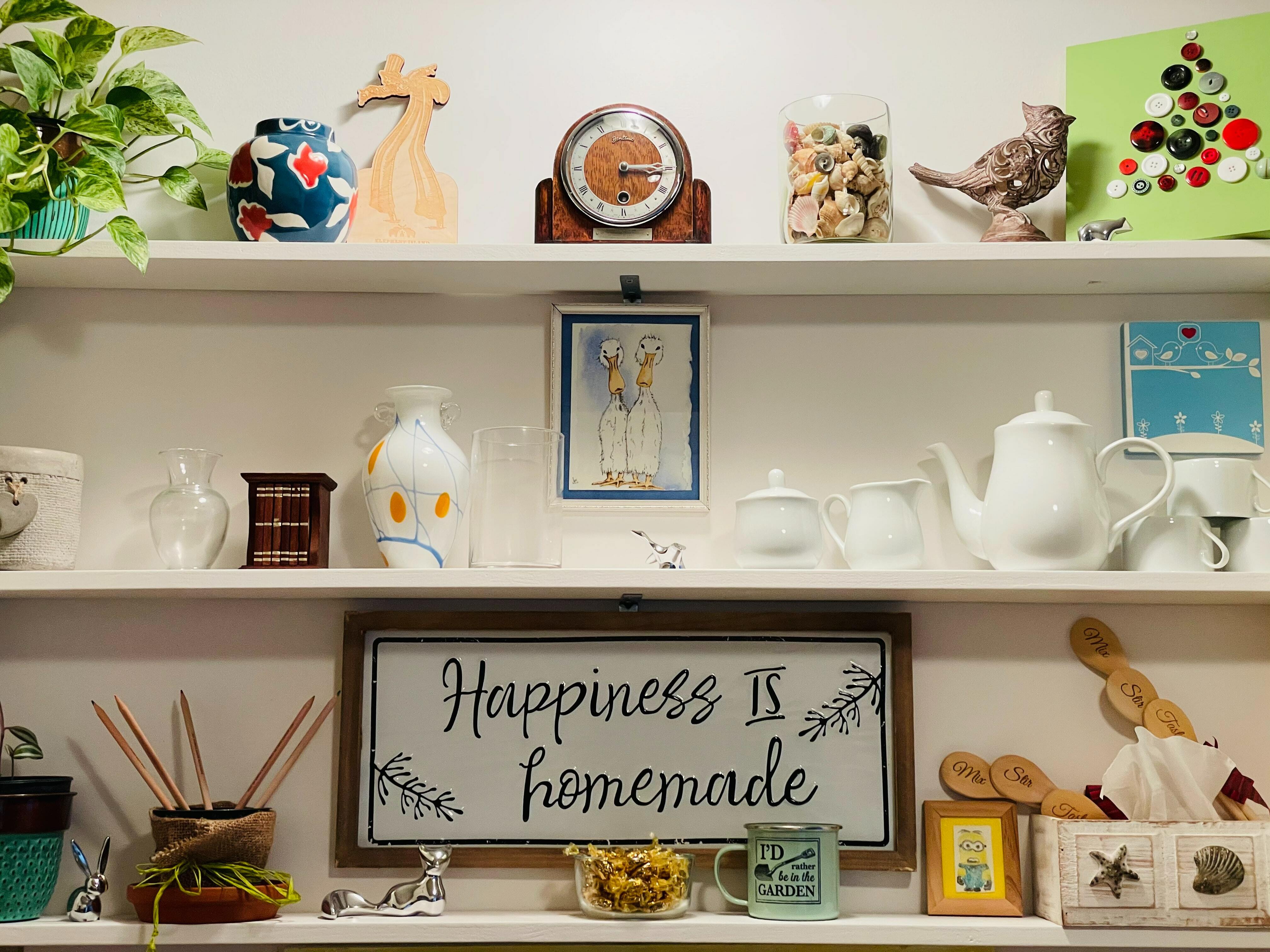 When you've had enough of climbing ladders to clean guttering and you're finding the gardening too much to handle, the idea of selling up and downsizing to a more compact home within an over-65 community can be very appealing.
There are loads of benefits to moving to a smaller house within a retirement community; probably more than you think. So start planning now for a downsize that still offers plenty of room for the grandkids (or great grandkids) to come and stay.
Hint 1: Focus on the benefits
Selling up to move into a smaller home can feel like a major mission. To keep up momentum, it's good to regularly remind yourself of why you're moving to a retirement community. For example:
A fresh start in a community where there's lots to do. Retirement communities often come with a big choice of recreational opportunities. From putting greens and petanque to swimming pools and gyms, the amenities can be amazing.
New friends to make. You'll find a concentration of people your age and they usually have plenty of time for friendship and socialising. Feeling lonely and bored could be a thing of the past.
Fewer chores. In most communities, home maintenance is taken care of by qualified tradespeople and handymen. You can still do the things you love, like some of the gardening, but the hard tasks can be handed over.
More comfort. Your new place will be modern, fully-insulated and easier to live in. The homes for independent living within a retirement community are usually cleverly designed to make the most of sun and views.
Help when you need it. As your needs change, your community may be able to provide assistance with meals, daily personal care, nursing services, shopping and transport. These services let you live independently for longer.
Looking for 'retirement village Auckland'? See our Auckland communities.
Hint 2: Video your house before you declutter and pack
Before you start decluttering and packing up your existing house, do a walk-through using the video function on your phone's camera. Open cupboards and wardrobes, pause on artworks and china cabinets, and don't forget to capture the garden and views. In 10 years this video tour will be a treasured memory.
Hint 3: Sort out the house in stages
If you've lived in your current home for a long time, decluttering for a move is going to take a while. Dedicate a few hours a week to the task and don't think about the enormity of the job ahead. Instead, approach the task one room at a time. Some rooms and areas will be more demanding on your time; it's a smart strategy to do them first. Draw up a list of all spaces and the order you'll tackle them. With every room, put things into piles:
Things to keep
Things to sell (garage sale, Tradme, auction house)
Things the family might want
Things to donate to charity (The Salvation Army, St John Community Shop, Red Cross, Hospice Nurse Maude, Habitat for Humanity, City Mission, SPCA)
The chuck-it pile (hire a skip, take rubbish to the nearest EcoDrop or Waste Management site, find a local service who'll take the rubbish away)
If you don't know what to do with something, leave it for another day. There's no rush. If you're still struggling, get a friend, neighbour or a family member over for an afternoon to help you with the tough choices.
Hint 4: Get rid of double ups
Three ladles? Six spatulas? Two salad spinners? Too many sets of sheets to count? You really don't need all this stuff. Keep the things you actually use, then donate the spares to your local op shop.
Hint 5: Keep only the important memories
You can't put a price on memories, but keeping them physically can take up a lot of room you won't necessarily have in your new home. If you find yourself with too many memories - particularly photographs, trophies and meaningful knick-knacks - it's time to make some choices.
Go through all your photos and only keep the really good ones. In a roll of film (we're talking pre-digital camera days here), at least half probably aren't worth keeping.
While photo albums are lovely, they take up space. Consider switching to photo boxes instead and save albums for only the most important pictures.
Write names and events on the back of photos, in case memories start fading.
When weeding out unnecessary ornaments, keep only those you truly care about. The rest could be donated to your nearest charity op shop or sold on Trade Me.
For homewares, focus on taking quality not quantity. Give away the cheap stuff and keep only the best.
Keep some of your favourite fine china and plan to use it daily. If you have a surplus of dinner and tea sets, ask daughters, nieces and granddaughters if they'd like some of your china. It's nice if these beautiful things can stay in the family.
For things you can't bear to part with, but also won't have room for, consider using a storage unit. There's an expense associated with storage, so this strategy is really only a temporary fix. If, after a year, you can't remember what's in storage, you'll feel better about giving your stored items away.
Hint 6: Ask family to choose from the things you don't want
It's quite possible your kids or grandkids have been eyeing up your 1980s armchair for the last few years. While you don't want it in the new place, they might be overjoyed to welcome it into their home. After all, retro furniture is all the rage now.
Before you donate items to the local op shop or try to sell them online, ask if anyone in the family specifically wants something. It'll make you feel good to know that your old things will have a new life with someone you love.
You can use your decluttering as an excuse for a family get-together. All the kids and grandkids can come over for a meal. Get them to arrive early, so there's time for them to look over the things you want to give away or sell.
Hint 7: Emotions are OK
Be ready for some tearful moments, especially if you've lived in your current home for a long time or it's where you raised your children. When you feel overwhelmed, refer back to your reasons for moving (hint 1).
Also be aware of something called 'decision fatigue'. It's when you make so many choices, you're just exhausted and have no energy to make any more decisions. Even thinking about deciding what's for dinner could feel too hard. This is normal. Be OK with putting decluttering and packing aside for a few days, while your energy levels recover.
Hint 8: Reward yourself
As you complete decluttering each room, and maybe some packing as well, celebrate your progress. Go for a weekend away, have a meal out with friends, go to the movies or do some pleasurable shopping for your new place (a new rug, toaster or coffee maker, for example).
On the subject of shopping, just because you have existing furniture for the smaller house doesn't mean you have to use it. If you want a new lounge suite, a huge bed or a nice dinner table that's not covered in scratches, this is the time for a change. Just make sure you sell or giveaway the old things, so that only the new stuff goes with you.
Hint 9: Use Senior Move Managers
If you're moving into an Arvida Living Well Community, you may be offered the chance to use Senior Move Managers for no charge. It's a complete moving service that includes planning, packing, moving, unpacking, setting up the new home and cleaning the old home. Using Senior Move Managers is a way to minimise the stress and physical exertion of moving.
Need to get your will sorted out too? Check out our article on 'how to make a will or update an old will'.
Photo by Jessica Kessler on Unsplash