Arvida Aria Bay Living Well Apartments Officially Open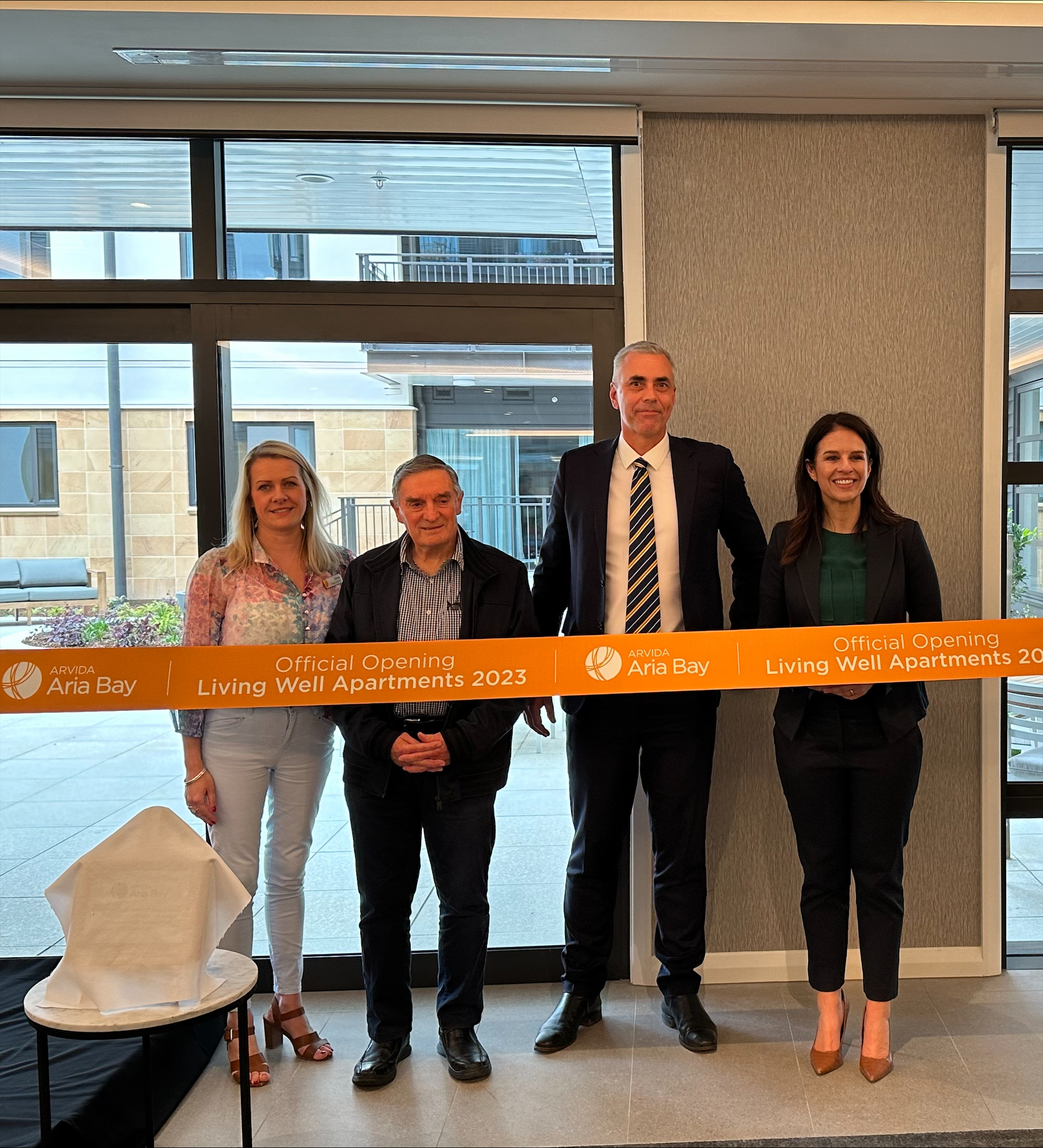 There's now even more retirement lifestyle opportunities in Browns Bay, Auckland as 57 brand new Living Well Apartments are officially open.
The new apartments compliment the existing 51 apartments and 59 care suites at Arvida Aria Bay community.
The opening ceremony was held this week with Erica Stanford in attendance to cut the ribbon and unveil the plaque - alongside resident, Ross Cuff, Village Manager Emma Taylor, and Arvida Chief Executive, Jeremy Nicoll.
Mr Nicoll says the $100 million investment into Aria Bay not only adds to the portfolio of 36 Arvida communities but also provides more lifestyle opportunities to older Aucklanders.
"The development began in 2016 and it's been wonderful to see the final stage come to completion. Feedback on the new apartments has been very positive and I'm looking forward to seeing residents enjoy their new homes not far from the beach."
The apartments are a mix of one, two and three bedroom configurations, some with views of Browns Bay, Fryberg Park and the Browns Bay Bowling Green.