Arvida branches out into the broader community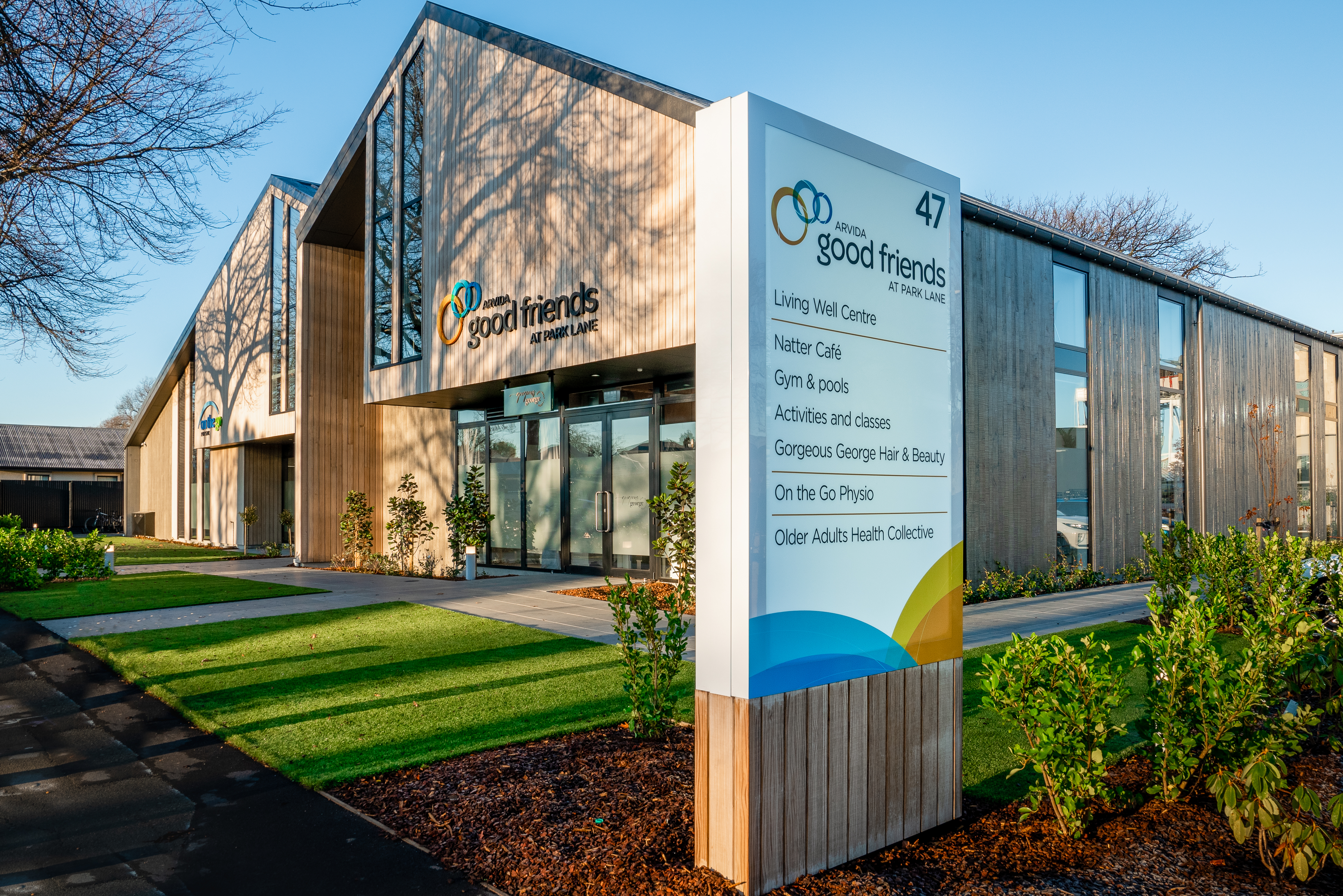 Helping older adults make the most of their lives is Arvida's core goal. Now we've taken that ambition beyond our 38 retirement settlements with a business concept that helps people in the broader community.
Arvida Good Friends combines community centres, private home help services and rideshare transport. These initiatives support older adults to stay well, active and connected while still living in the homes they know and love.
We officially launched Arvida Good Friends earlier this year in Christchurch, and all aspects of the business are now up and running:
The Arvida Good Friends Living Well Community Centre, located at 47 Whiteleigh Avenue in Addington, has a heated swimming pool for exercising and aquarobics; a 50+ gym with specialised fitness equipment and boxfit classes; rooms for activities and hobby groups; premises for health services; and an excellent café that bakes its own bread daily.
Private home help services for home cleaning, cooking, companionship, and garden and house maintenance.
Private home care services for nursing support, help with showering and other personal care needs.
A private transport service called Good Friends Go that allows members to book a ride using a phone app, a bit like Uber. Members can pay per-ride or have unlimited rides for a weekly subscription.
Arvida Good Friends has a unique subscription-based membership model, where the member has full control about what plan best suits them, and what services they want and when. The technology enables transparency around care and costs, including easy communication with family members and support networks. All Arvida Good Friends helpers are fully-trained to Arvida standards and inducted to the Home and Community Support Sector Standard NZS8158:2012.
Arvida has plans to roll out Arvida Good Friends to other areas of New Zealand over the next few years.