Back-to-school week at St Albans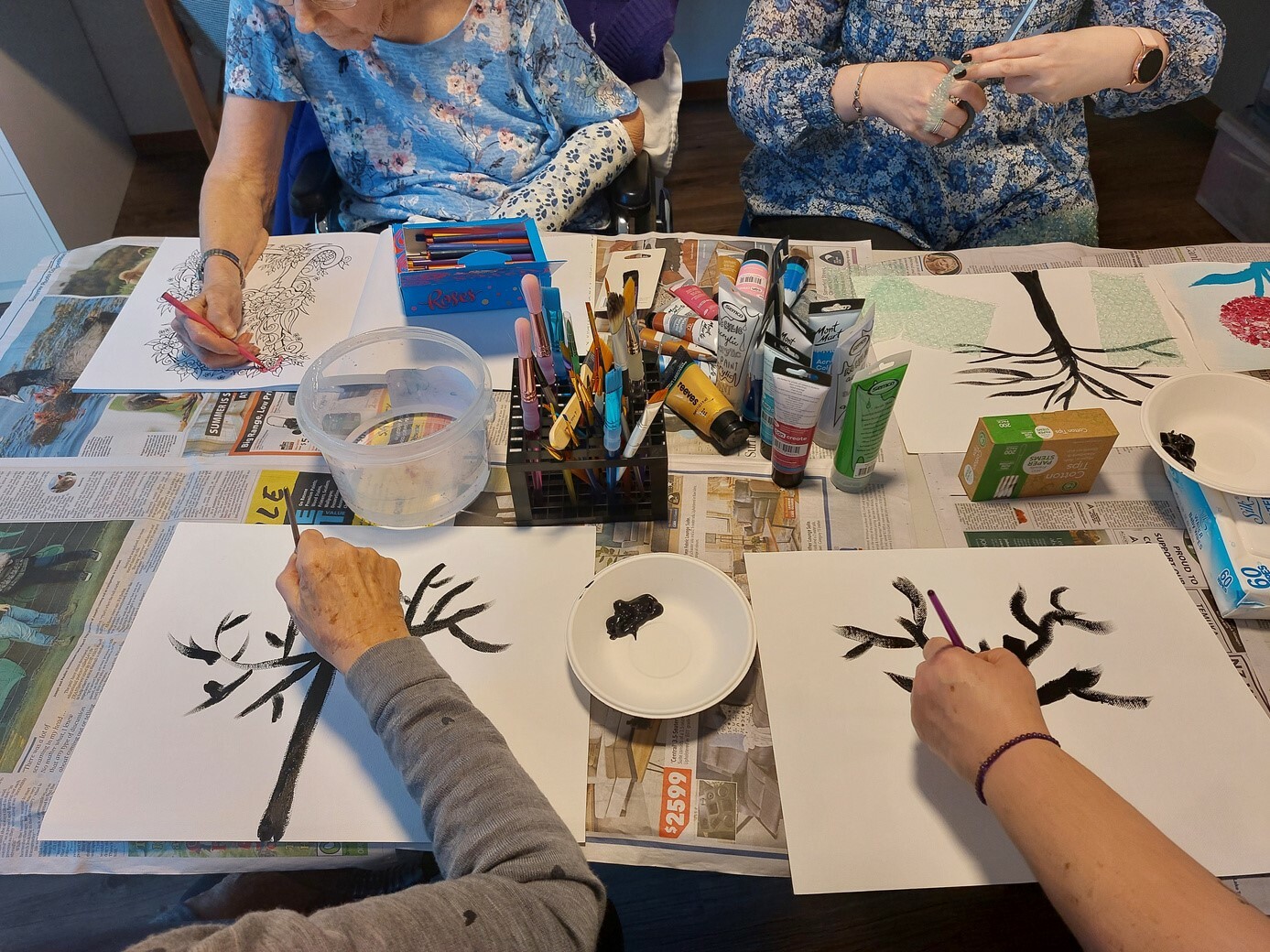 Creativity is blossoming at Arvida's St Albans community in Christchurch - and not just in the newly-created fairy garden. In the quest to find engaging new activities for residents, St Albans' new village manager, Hayley Madden, came up with the idea of Back-To-School Week.
Going to school is something all residents have in common, which is why Hayley was keen to run with this new concept. During Back-To-School Week residents attended classes, had school photos and reminisced about their school years.
"It started as a small idea, then turned into a big idea," says Hayley. "We tried to capture everything about school in one week and every day had a different theme. We achieved the highest attendance we've ever had for an activity."
Back-To-School Week had a timetable, so that residents could choose which classes to attend. Classes included art, Te Reo Māori (Māori language), woodwork, sewing, show-and-tell and a presentation on Nepal by a group of Nepalese staff. Monday was 'Memory Monday', where residents were trained about dementia as if they were staff. This exercise helped to raise understanding across the community's population. Back-To-School Week culminated with an assembly and a field trip to Riccarton House.
Hayley is new to the role of village manager. Previously she worked as an enrolled nurse at St Albans. Her experience with the wellness side of the community has given her insight into the importance of inclusive activities that let residents express themselves.
Another example of Hayley's inventiveness is Recycle Week. This involved learning about sustainability and listening to a guest speaker from Christchurch Council. Residents also visited Eco Shop, a local recycling initiative that sells used furniture, magazines, books, homewares and much more. Everyone loved the retro furniture available at Eco Shop, because it brought back memories.
St Albans harnesses the special skills and interests of staff as much as possible. The kitchen manager and maintenance manager are into motorcycles, so they took a group of St Albans residents to Mike Pero's Motorcycle Gallery. And several St Albans housekeepers love doing crafts, so they get involved with Knit and Natter at the village.
Recently, St Albans enjoyed high tea and it was all hands on deck. Residents helped kitchen staff prepare and serve delicious goodies for the whole community to enjoy.
"Many of our ideas come from staff and residents," says Hayley. "A few years ago a resident typed up a proposal for a garage sale and we turned it into a market day. Our residents took on the organisation and operation of the day, raising heaps of money for charity."
Find out more about Arvida St Albans in Central Christchurch here >>>
Wood working time at St Albans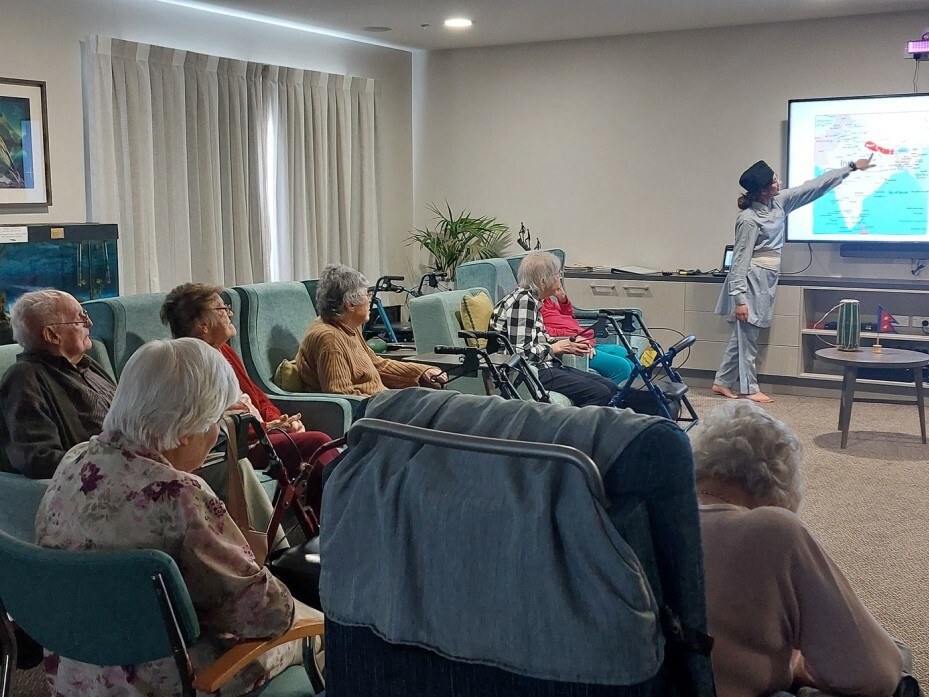 Geography lesson at St Albans, Christchurch retirement community