Celebrate summer with our fruity dessert cake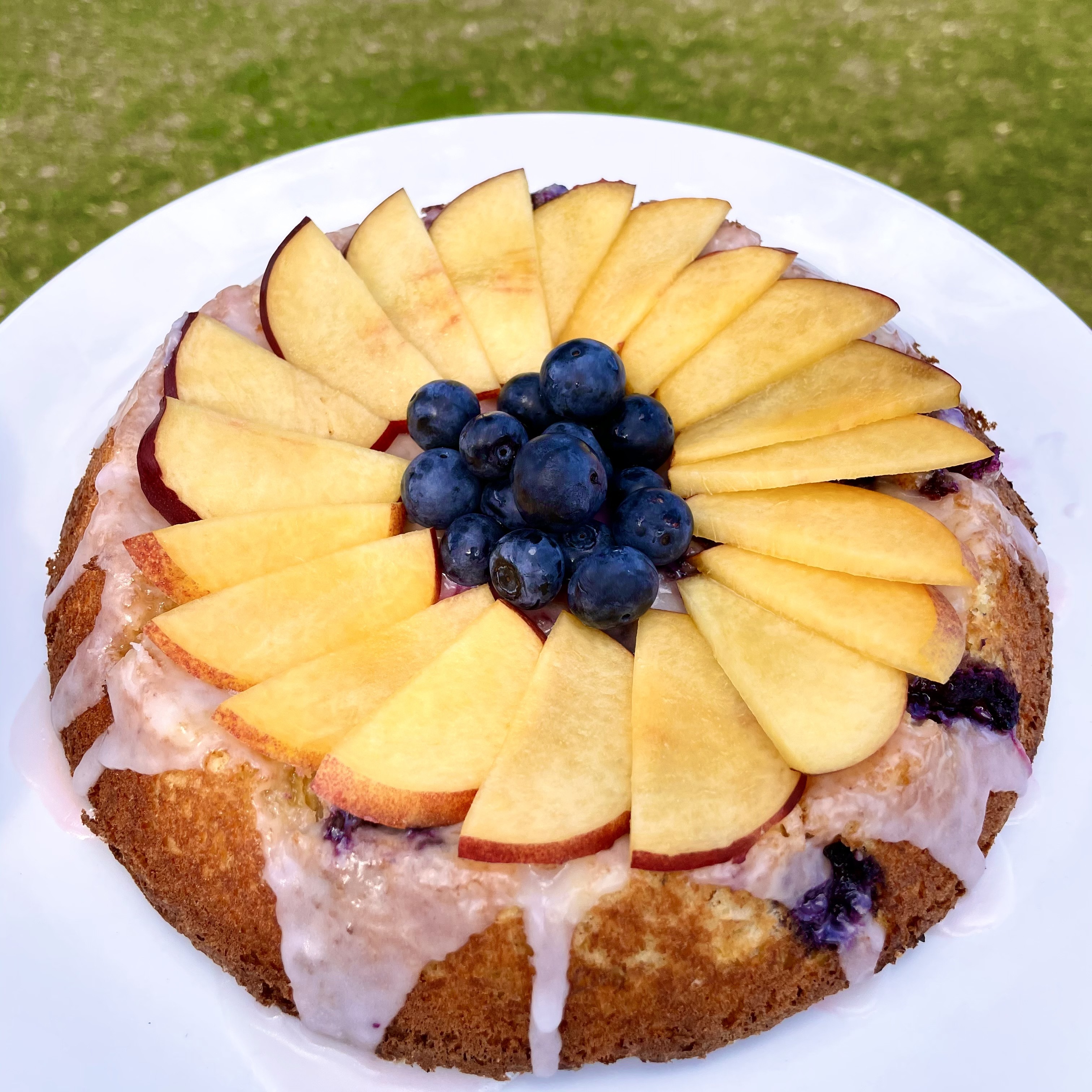 By Julia Scott, National Dietitian, Arvida
Nectarines, peaches and blueberries are in season right now. They're juicy, sweet and packed full of phytonutrients, so you can indulge with a clear conscience. Invite some friends around to share this delicious treat.
Peaches and nectarines are rich in phenols, which are useful antioxidants. They also contain vitamins C and A, and lots of fibre.
Blueberries are rich in anthocyanins, natural pigments that are linked to a range of health benefits. For example, eating blueberries regularly helps to preserve your vision by preventing age-related macular degeneration.
Nectarine and Blueberry Sponge
Ingredients
Sponge cake
3 fresh nectarines or peaches, sliced
3 eggs
⅓ cup castor sugar
1 tsp vanilla essence
½ cup self-raising flour
1 lemon, grated zest and juice
½ cup blueberries
Icing
⅓ cup icing sugar
1 tsp vanilla essence
To decorate
2 Tbsp maple syrup
fresh mint, to garnish
Instructions
Preheat oven to 170°C. Lightly grease a 22cm round tin or a ring mould.
Purée one nectarine or peach.
Whisk eggs, sugar and vanilla paste together for about six minutes, using an electric mixer. The mix should be tripled in size and stiff (it can stand upright and hold its shape). Gently fold in flour with lemon zest, nectarine purée and half the blueberries. Do not overmix.
Pour mixture into prepared tin and bake for 10-12 minutes. Cool slightly before turning out.
To make icing, mix icing sugar, vanilla paste and lemon juice together. Add water if necessary to make a thin icing, then drizzle over cooled sponge.

Top with sliced nectarines and remaining berries. Drizzle over maple syrup and decorate with mint.
Check out another recipe here >>>