Community corn fritter challenge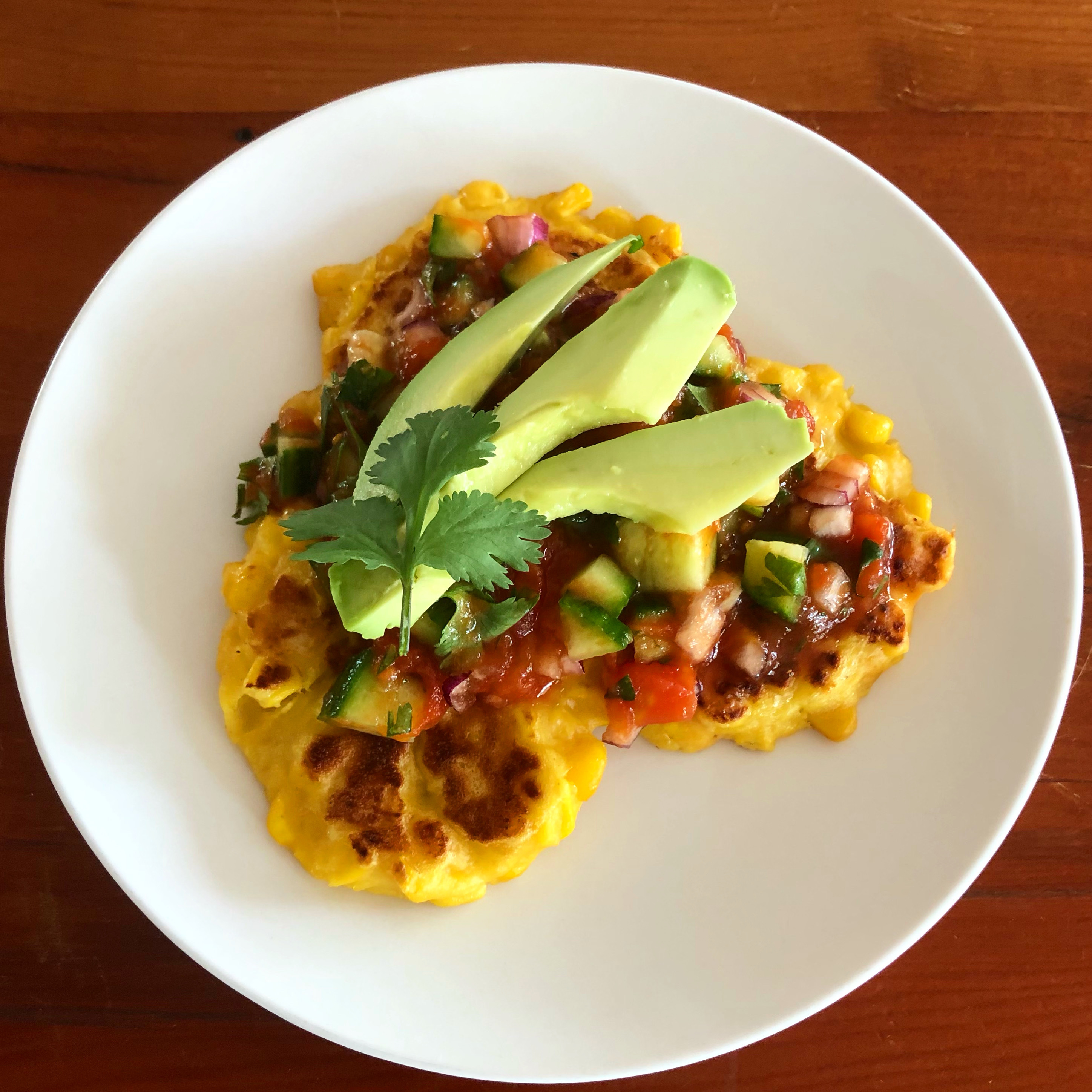 Within Arvida care centres, cooking isn't relegated to the past. It's alive and well as a form of entertainment. Every month, Arvida's national dietitian develops a cooking challenge that lets care residents get hands-on in the kitchen.
November's challenge was corn fritters, a dish that's something of a kiwiana icon. Julia Scott, our national dietitian, took the basic recipe and gave it a modern tweak with a side serving of salsa. More than 10 Arvida communities took part in the challenge. Residents prepared and cooked their fritters, then had a play with food photography to capture appetising images.
Corn fritters make an excellent breakfast or lunch dish, because they include protein as well as carbs and fibre. Whipping up a batch of corn fritters is easy, even if you only have a kitchenette and an electric frypan.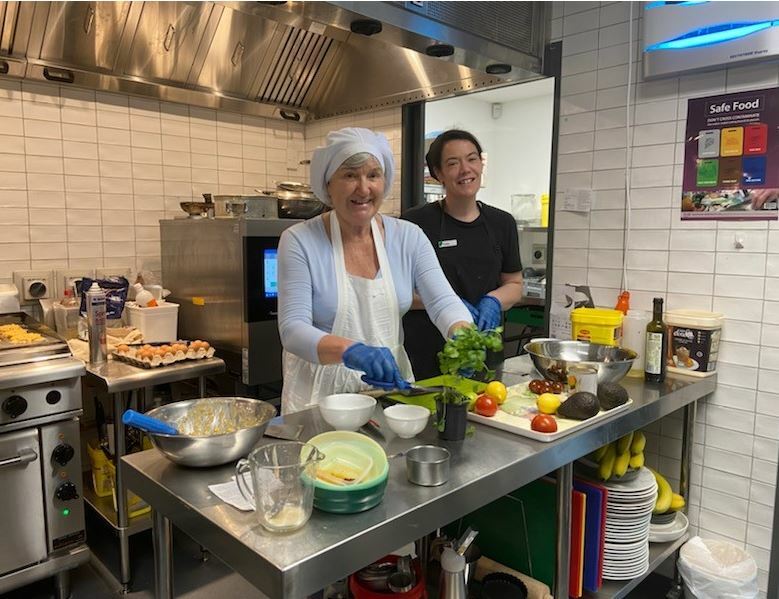 Arvida Park Lane resident Ruth Towns working on her corn fritters.
Arvida Corn Fritters with Salsa (makes 15)
Fritters
½ cup self-raising flour
¼ tsp salt
2 eggs, beaten
400g tin creamed corn
400g tin corn kernels, drained
Pinch ground coriander
Salsa
1 tin chopped tomatoes
½ red onion, finely diced
½ cucumber, diced
Juice of 1 lemon
2 tbsp fresh coriander, chopped (or 1 tsp ground)
Pinch of chilli flakes (optional)
Sliced avocado
Sift flour and salt into a mixing bowl.
Add beaten eggs and cream style corn. Fold in whole corn kernels and coriander.
Heat 1 tbsp oil in a frying pan over medium heat. Place spoonfuls of the fritter mixture into the pan and cook for 3-4 minutes until bubbles appear on the surface. Turn and cook the other side for another 3-4 minutes until golden and cooked through.
Mix salsa ingredients together in a bowl.

5.Serve corn fritters topped with salsa and sliced avocado.