Gardening 'because we want to, not because we have to'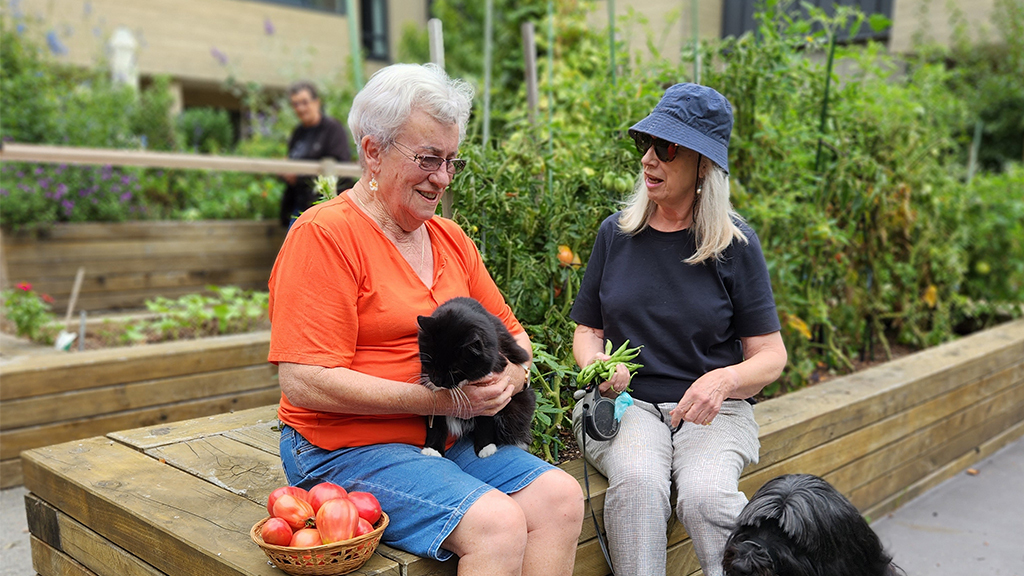 It's been another bumper crop this season of sweet corn, beans and lettuce from the Arvida Park Lane vegetable gardens, harvested by residents – for residents.
Jill Brown and Rosemarie Hawkins, have been residents of the Christchurch community for two years, Jill says the retirement lifestyle is for her because it gives her gardening freedom.
"I don't need the pressure of lawn mowing and maintenance. We do gardening because we want to, not because we have to."
While Rosemarie credits good organic soil and fertilizer as the reasons for the healthy garden, she's especially proud of the oval shaped Italian tomatoes she planted.
"The tomatoes are doing very well. They originally came from the seed of one tomato plant. We put the produce on a tray and leave them near the mailboxes for everyone to enjoy."
Jill's father was a gardener who specialised in potato growing on a quarter acre section, while her own career included working in a Mitre 10 garden centre.
Although Jill does find gardening therapeutic and it keeps her active, she does admit it does have its challenges sometimes.
"Weeds are hard to pull out but plants are easy. The only thing is when you've pulled out something from the garden it's too late to figure out which is which!"
The group of ten keen gardeners enjoy harvesting what they eat and sharing it with their Park Lane community – an example of eating well, an important part of Arvida's wellness approach, The Attitude of Living WellTM.
As the seasons change, so does the planting.. with residents looking forward to bountiful crops of cauliflower, broccoli, and cabbages in the cooler months.
Check out other great gardens across Arvida in Queenstown and St Albans, Christchurch