Lorna whips up a batch of Anzac biscuits using NZ's favourite recipe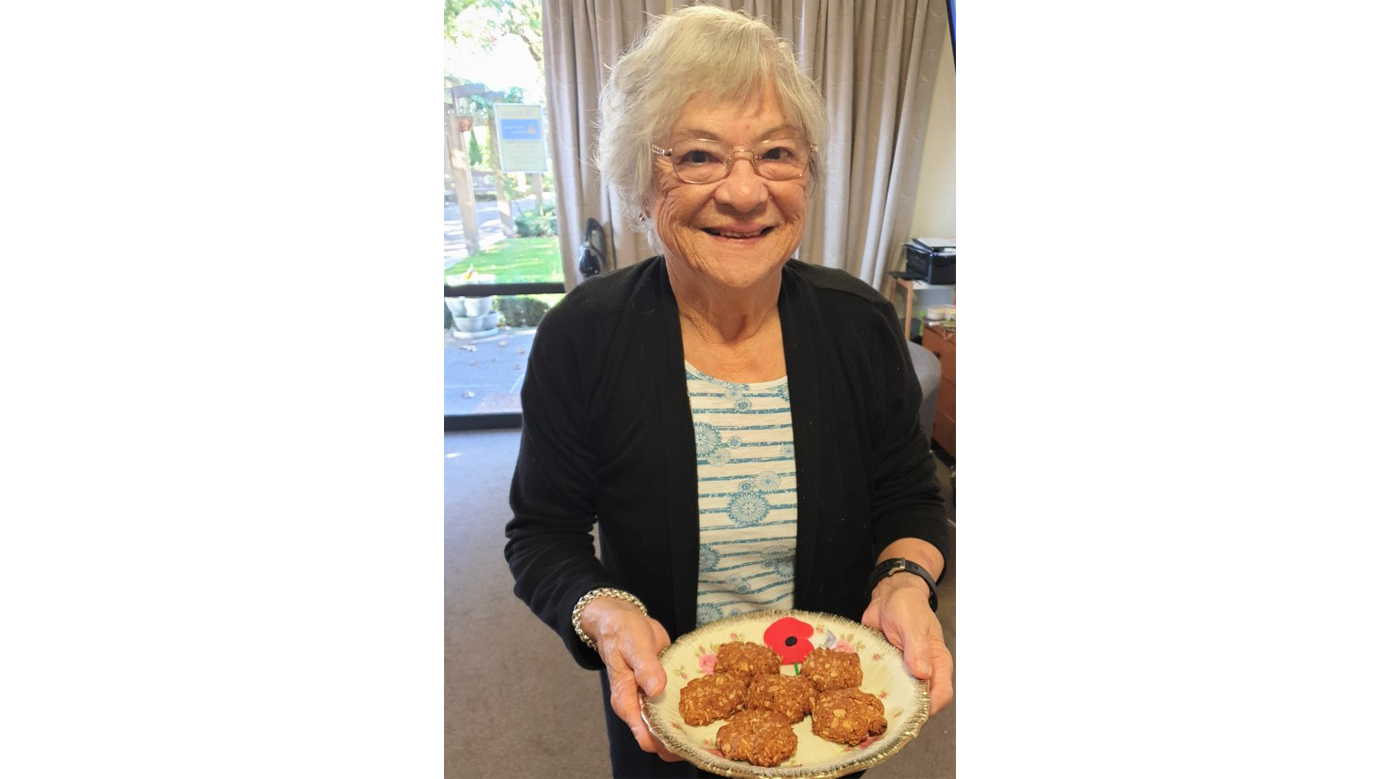 Anzac biscuits have long been associated with the Australian and New Zealand Army Corps (ANZAC) established in World War I.
Some say the biscuits were sent by wives and women's groups to soldiers abroad, because they still tasted good after weeks in a supply ship; others say the biscuits were made to sell at fairs and events, to raise funds for the war effort. Either way, these golden-brown oat biscuits are an Anzac Day icon that many Kiwis will reach for this weekend.
Last April, at Arvida's Park Lane community, Lorna Briggs whipped up a batch of delicious Anzac biscuits in her apartment to share with her bubble. Lorna and her friends agree that the Edmond's recipe is the original and the best.
Our national dietitian Julia Scott says Anzac biscuits are a source of dietary fibre, thanks to the rolled oats and coconut.
Ingredients

1/2 cup Edmonds Standard Grade Flour
1/3 cup sugar
2/3 cup coconut
3/4 cup rolled oats
50g butter
1 tbsp golden syrup
1/2 tsp Edmonds Baking Soda
2 tbsp boiling water
Method
Preheat oven to 180°C
Mix together flour, sugar, coconut and rolled oats
Melt butter and golden syrup
Dissolve baking soda in the boiling water and add to butter and golden syrup
Stir butter mixture into the dry ingredients
Place level tablespoons of mixture onto cold greased trays (or use baking paper)

Bake about 15 minutes or until golden