Natalie and Frankie the best of friends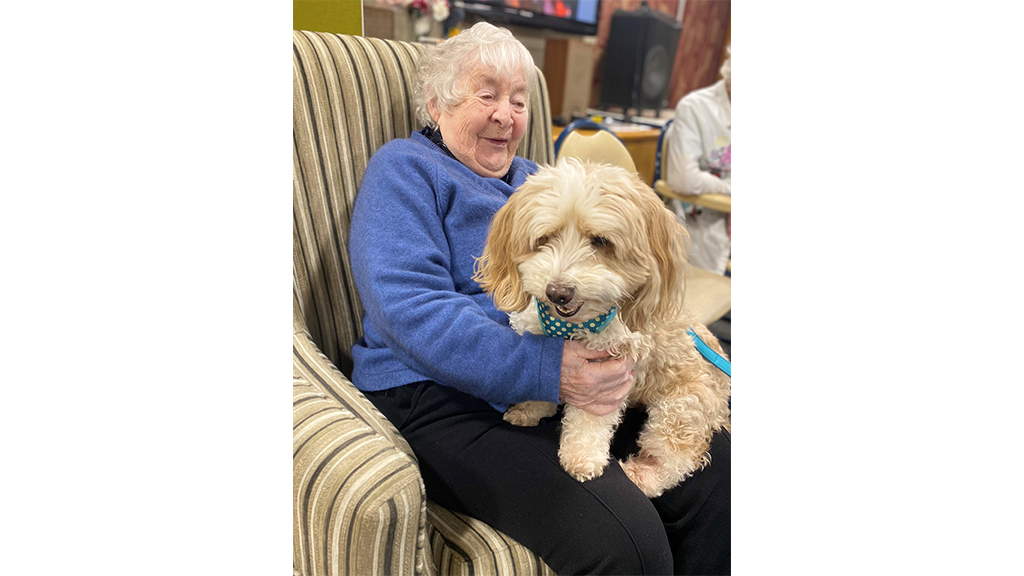 When Arvida Mayfair community resident, Natalie Atkins, sees Frankie the Havanese dog for his monthly visit, she lights up with a huge smile.
Natalie has vision impairment and usually likes to keep to herself but when Frankie visits, the team says she engages and really comes out of her shell.
Frankie is part of Canine Friends, a charitable pet therapy voluntary programme with animals who make visits to care centres in Christchurch.
Affectionally known as the 'carrot dog', Frankie enjoys being patted, hugged and eating the odd carrot.
With International Dog Day this Saturday, 26 August, Arvida Mayfair Village Manager Vicky Knipe says pet therapy is incredibly important to have in the care centre.
"Some residents really love interacting with animals. Engaging Well is one of our five essentials of living well which form the Attitude of Living WellTM and Natalie is a true example of someone who has made real improvements since Frankie began visiting her. Pets and especially dogs have a special calming effect and they always bring joy to our residents."
Frankie has been visiting the Riccarton, Christchurch community since January and Natalie says she adores her furry friend and he seems to like the attention he receives from residents too.
"I always love it when Frankie comes. He stays with me for a bit and then runs around but always comes back to check on me," Natalie says.
---
Read more stories of friendship in Arvida communities: