New Arvida CEO is running with the ball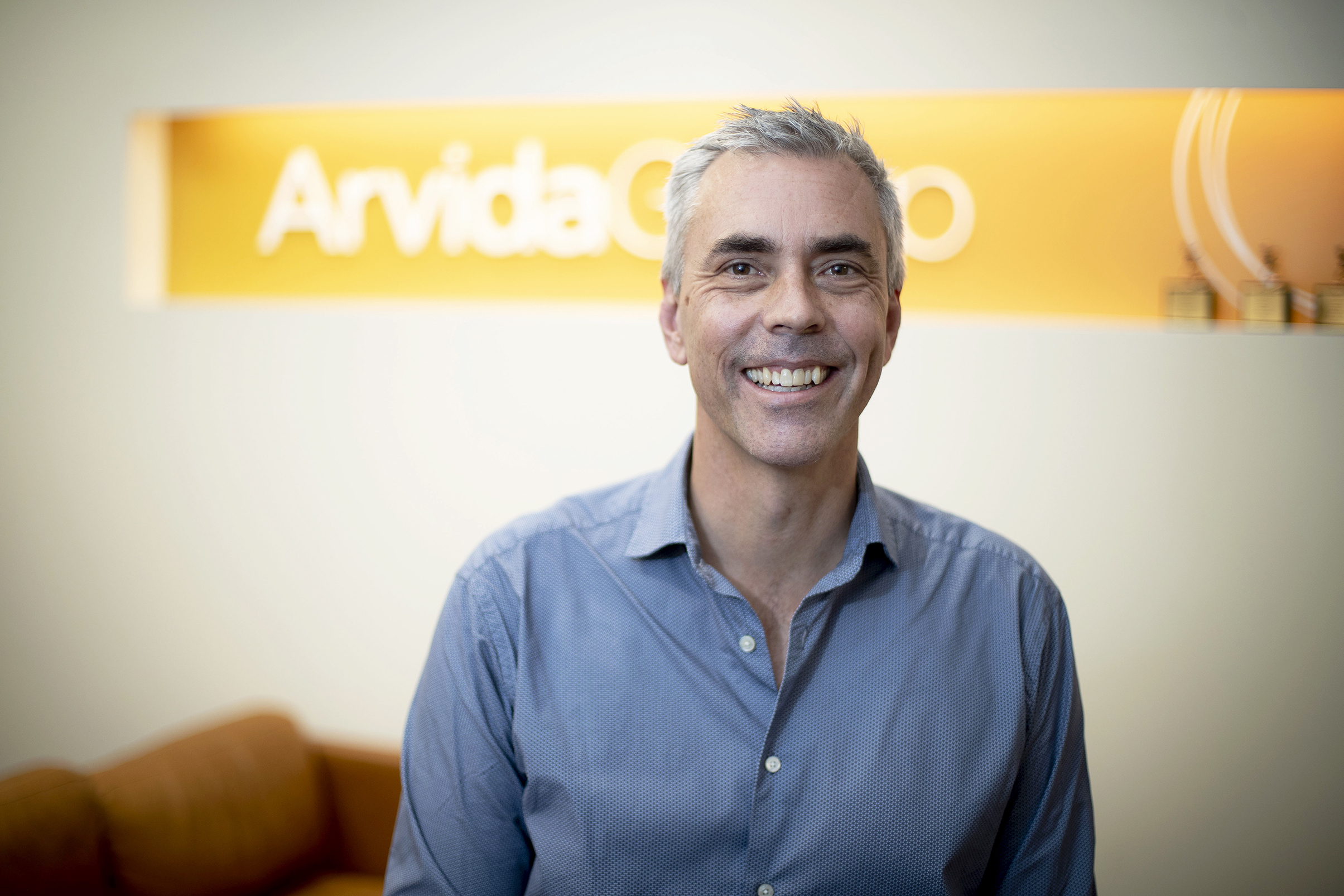 Arvida's new CEO, Jeremy Nicoll, doesn't have to worry about settling into the job. He's been with us since the beginning and now has seven years of experience to his credit.
Jeremy took over from Bill McDonald on 1 October.
Bill's not an easy act to follow; his charismatic leadership has taken Arvida from start-up to one of the 'big five' in New Zealand's retirement living sector. However, Jeremy is more than qualified to pick up the reins and continue rolling out the Arvida vision.
"I've been working with Bill as chief financial officer since October 2014. Along with other members of the leadership team, we've built a vision for Arvida that's about doing things differently and better. We've challenged the status quo and developed a plan that's changing the shape of retirement living in New Zealand. My job now is to keep that plan on track."
Arvida's start-up strategy of buying existing retirement villages and improving them proved to be an excellent way to grow fast. Jeremy was part of every acquisition and transformation.
"Since 2014 we've acquired more than 30 retirement businesses and brought them along on the Arvida journey. The quality of life these communities offer has come a long way, which is proof that our vision works."
In the past three years, Arvida has also started building ground-breaking new communities. This is also part of the grand plan.
"With our greenfield developments, where we have a blank canvas, we're building communities that deliver Arvida's vision, but also have the flexibility to express a local personality. For example, our Waimea Plains community in Nelson has an e-bike transportation trailer that lets residents enjoy the region's cycle trail network. It also has a craft brewing club, which ties to local hop-growing. And Te Puna Waiora in Kerikeri is planning a mini-farm and a boat that residents can share. These unique features spring from residents' ideas and interests, so every community gets to express itself."
On a personal level, Jeremy fully-embraces Arvida's belief in active lives and the pursuit of special interests. He plays rugby for the Takapuna Turtles, a team that's based at the same club he started playing for at the age of five.
"Staying active, doing the things you love and never giving up – that's the Arvida way. Bill's passed me the ball, now I'm running with it."
Jeremy and the Arvida team wish Bill McDonald all the best for his new chapter, which involves a lifestyle block, motorcycles, fishing and time to develop some business ideas.
Find out more about Arvida's approach to aged care >>>
Photo credit: New Zealand Herald photograph by Dean Purcell.
27 May 2021
The Takapuna Turtles