Rest home care vs home help. What's best for you?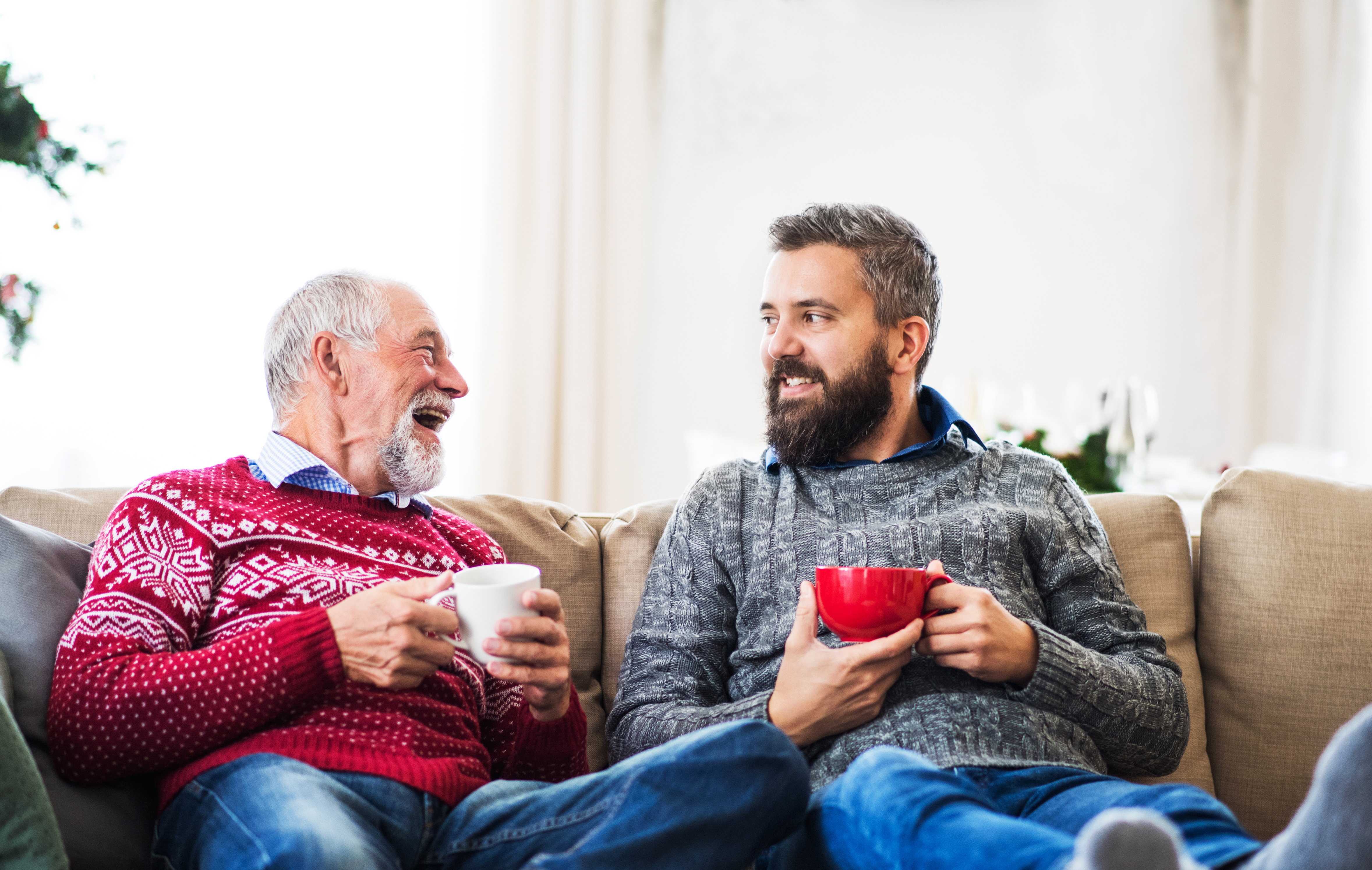 As your needs change with age and health status, the question of "do I stay or do I go" pops up. It might be quietly in your thoughts or it could be spoken out loud during conversations with friends or family. Staying means getting help to come to you, so that you can continue living where you are now. Going usually means moving into a retirement village or community for over-65s, where support and services come with the territory.
Making up your mind is a personal thing
Every one of us is going to be confronted with the 'home help vs village' conundrum at some point. It's just a fact of life. There are pros and cons for each solution, and which way you choose to go very much depends on the sort of person you are, your financial situation and where you live. And of course there's always the option to go with home help for a while, then move into a community further down the track.
If you're going through the decision-making process at the moment, here's are some tips and ideas to help.
The pros and cons of getting home help
Public-funded help and support
If you're eligible, you can access public-funded support services through your district health board (DHB). Services are provided based on individual requirements, which are identified during a needs assessment. The goal of public-funded health services is to ensure that older people who need daily or weekly support can be helped to continue living in their home.
Public-funded home care is not means tested, but you do need to be a New Zealand citizen or a resident who's eligible for public health or disability services. If you're not sure about your eligibility, check out the guide on the Ministry of Health website.
Bear in mind that being eligible doesn't mean you're automatically entitled to free home care services. Whether you qualify will always depend on the outcome of a needs assessment by the DHB in your area.
Private home help services
Private home care could be the best solution for you if you don't qualify for free services through your local DHB, or if you want to choose your home helper and how often/when they come. Using your own funds or with financial assistance from family, you can select a helper who will enhance your quality of life and enable you to live in your existing home for longer.
Private home help can start with housework, cooking, shopping and gardening. It can also include companionship and transport for errands, fun outings, hobbies and exercise. Nursing, medical assistance and personal care services can be added when you're recovering from an accident or a hospital visit, or as a regular service. You get to call the shots, so private home care is highly customisable.
Arvida Good Friends is one of the newest private home care services in New Zealand. It puts you in complete control of the help and support you require. At the moment Arvida Good Friends home help services are available only in Christchurch, however we have plans to expand to other centres throughout the country. More about Arvida Good Friends.
Home help – for and against
For
You get to stay in your current home and feel independent
You might not have to pay, if you qualify for public-funded help
If you opt for private home help, you can choose your helper and what they do
You're still close to friends, family and neighbourhood amenities.
Against
You don't get the fresh social input that comes with moving to a community
With public-funded home help, you don't get to decide who's going to help you or when they will visit
With private home help, you have to pay for help services
It's possible you'll be worried about security and safety.
Pros and cons of moving into a community
The percentage of older New Zealanders living in retirement communities is increasing every year. There are now more than 400 communities for over-65s throughout the country, although some communities prefer to target people in the 75+ age group.
Many communities provide a range of accommodation styles, from 100% independent living in standalone homes right through to 24/7 care in specialised rest home and hospital-level care rooms. Increasingly, communities are offering secure dementia care as well. This means that one of the key benefits of living in a community is something called 'continuum of care', where you can move through the various levels of care according to your needs without leaving the village.
The other benefits of living in a community are social and practical. Communities offer a range of recreational facilities, social opportunities, daily help services, healthcare services, meals and 24/7 security services.
Interestingly, Canterbury has the second-largest concentration of retirement villages in New Zealand, with 17% of the national total. So if you're searching online for 'rest home Christchurch', there's plenty of choice, including six Arvida Living Well Communities.
Retirement communities – for and against
For
You meet new people for companionship and social interaction
There are recreational facilities to use, like bowling greens, swimming pools, gyms and games rooms
You don't have to cook, unless you want to
You don't have to do housework, unless you want to
There's no more worry about house maintenance
You can feel more secure
Against
If you're not outgoing, getting to know new people can be stressful
You have to find your way around a new place and remember where to go
You'll be leaving neighbours behind, as well as the neighbourhood you know so well
Your new home won't feel like home for a few weeks, until you settle in
Most communities usually require an upfront capital investment, which may not be suited to all budgets.
Help with identifying communities and care levels
The Arvida website includes an online tool that helps you to identify communities and care levels that could be right for you or someone close to you. Use our steps to care tool.
[1] https://www.nzherald.co.nz/business/greying-population-47249-retirement-village-residents-in-nz-vast-expansion-underway/CQYTW6BYDE745JCYOTKSNQJW7Q/