Smarter eating: swapping old ingredients for new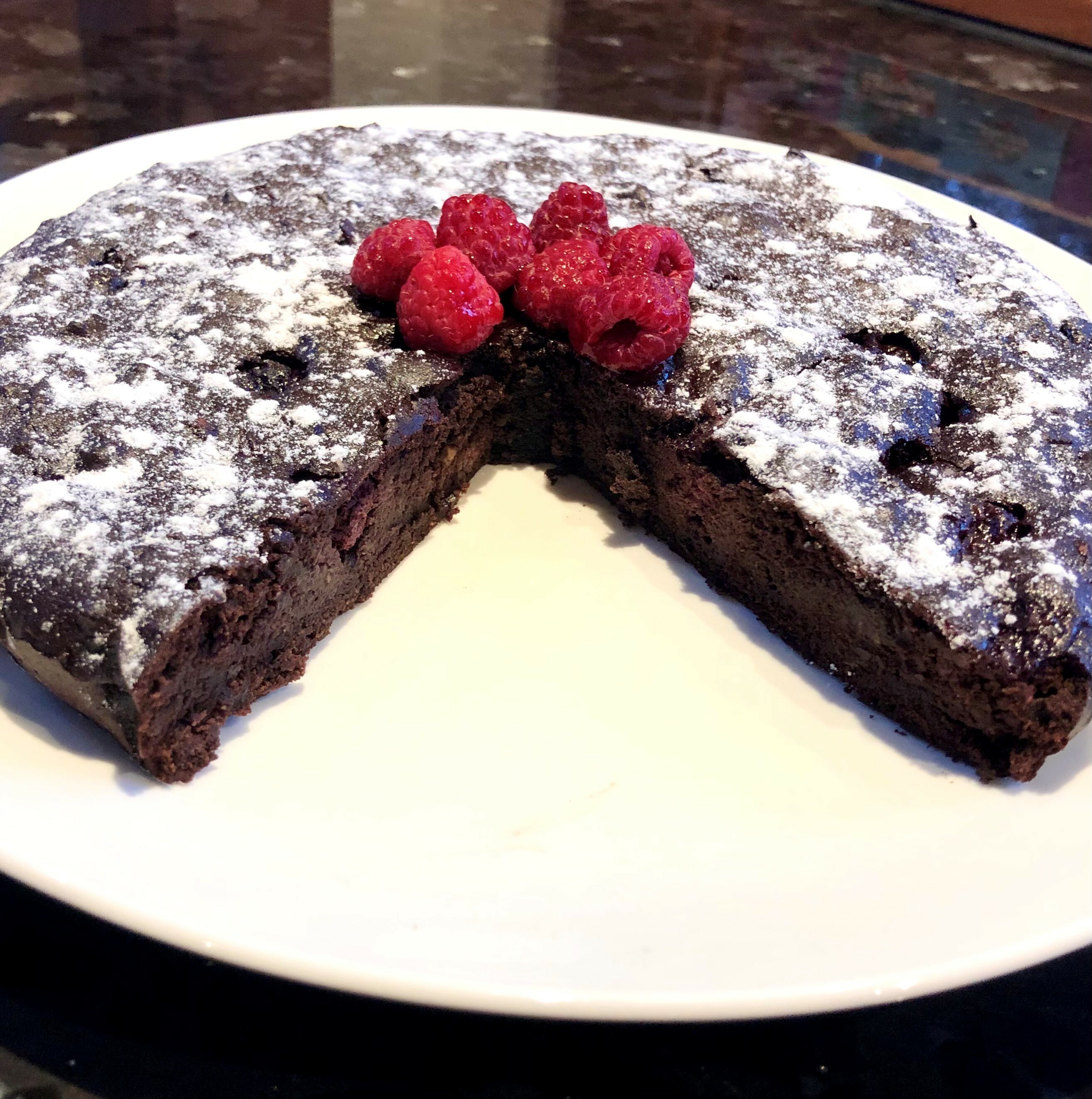 By Julia Scott, National Dietitian, Arvida
Arvida Chocolate Raspberry Slice
Updating and upgrading your eating habits doesn't mean you have to leave delicious food behind. You can still have a slice of something yummy for afternoon tea or dessert; the trick is to swap out traditional ingredients for healthier alternatives.
For example, instead of flour you can use almond meal, which contains protein and a range of valuable nutrients. And instead of butter you can use olive oil, which is a much healthier type of fat. You can also cut down on the amount of sugar used in a recipe by including grated fruit and frozen berries, which are naturally sweet and full of fibre. I've used grated beetroot in this recipe, which teams up really well with chocolate.
Here's a recipe to try on friends and family. See if they can guess the ingredients before you tell them!
Ingredients
3 eggs
2 tbsp olive oil
1/3 cup brown sugar
120g dark chocolate
1 medium beetroot, grated
1 medium pear, grated
1 ¼ cups almond meal
½ cup cocoa
1 tsp cinnamon
2/3 cup frozen raspberries
Instructions
Preheat the oven to 160C. Line a cake tin with baking paper and grease the sides.
Whisk the eggs, oil and sugar in a large mixing bowl until the sugar dissolves.
Place chocolate in a microwave-safe container and melt until smooth, stirring every 20 seconds.
Whisk melted chocolate into egg mixture. Stir in beetroot, pear, almond meal, cocoa and cinnamon. Gently fold raspberries into batter.
Transfer into cake tin and bake for 75 minutes or until a skewer inserted into the centre comes out clean. Set aside to cool.
See our recipe for
healthier ginger slice
.