The pie is the proof of the pudding at Park Lane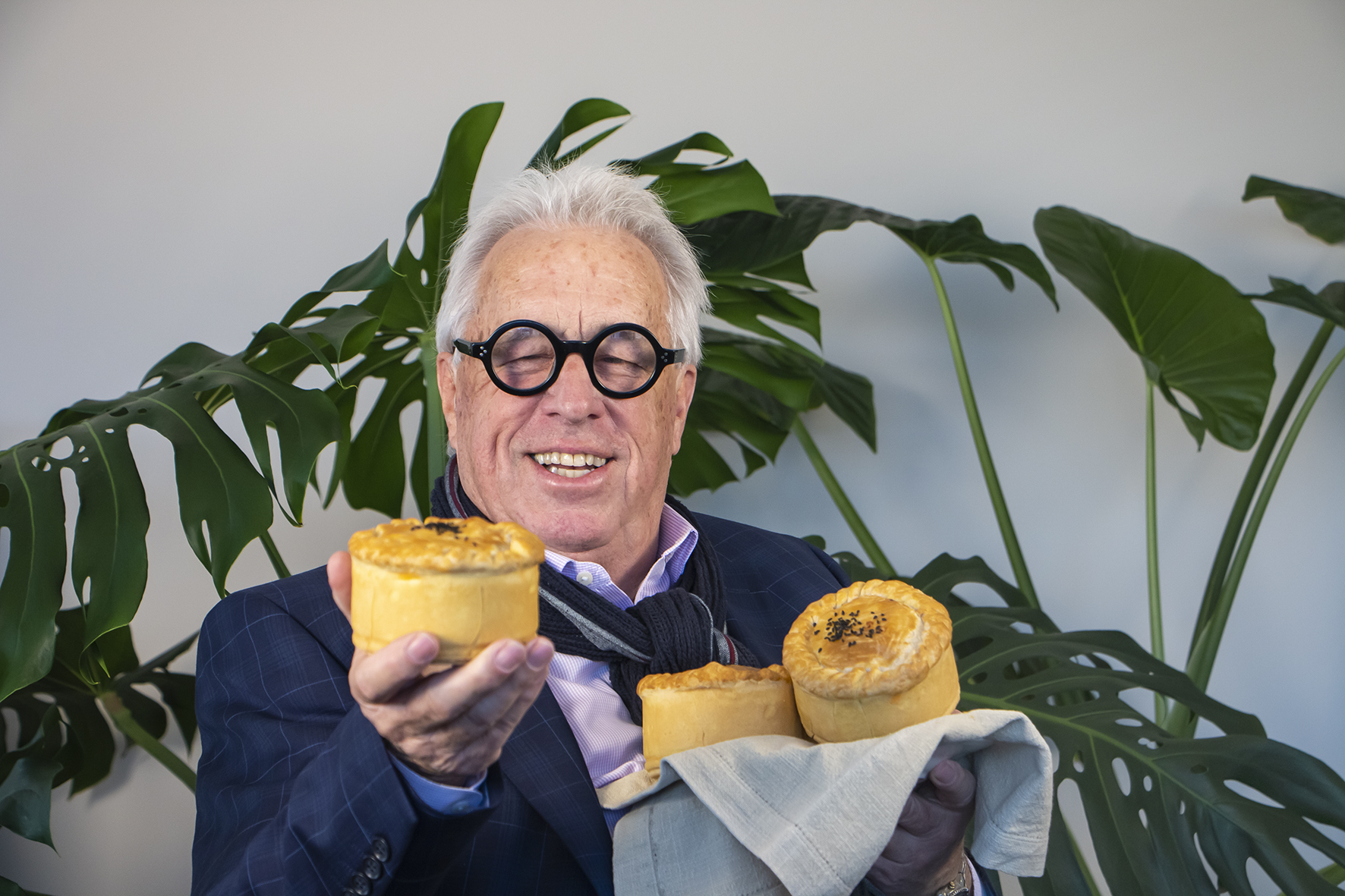 They say the proof of the pudding is in the eating. This is certainly what Mike Hutcheson found when he visited Arvida's showcase Living Well community in Christchurch and discovered what he calls "the best pie I've ever had".
Mike is one of New Zealand's most esteemed ad men, so he's not an easy man to impress. He was visiting Park Lane in a professional sense, as a brand guru and AUT professor checking out Arvida's new model for retirement living.
"I was at Park Lane to meet some residents of their Living Well apartments, which are the new gold standard for urban lifestyle for older adults. Before the tour, it was time for lunch at the community's 5 Acres Café. That turned out to be something of a revelation."
As with other Arvida communities, Park Lane's café is open to the public as well as residents. Facilities that are shared with the neighbourhood are part of Arvida's 'living a life with soul' philosophy, which emphasises the importance of staying connected. At the café, chefs Kate Screen and Kristal Tai put their heart and soul into producing food that really hits the high notes.
"Honestly, I swear the pie I had at Park Lane's café was probably the best I've ever eaten. As the rest of the day unfolded, I began to see that it was a tangible example of how the community comes together to create something really special."
Park Lane's comprehensive menu for good living
The way Kate and Kristal slow-cook their pie fillings to the point of absolute deliciousness is a benchmark that's reflected in other aspects of the new Park Lane community. For example:
Ergonomically-superior apartments designed by Jasmax to live up to performance standards set by the international Living Building Challenge principles. Ranging from one to three bedrooms, floorplans are ergonomically organised to make everyday life a pleasure. All have indoor/outdoor balconies and garden outlooks.
Apartments are interconnected by timber decks and garden walkways. Common areas include a café, bar, communal lounge with fireplace, creative room for crafts, and dedicated cinema. There's also a dining area that serves a resort-style buffet breakfast every morning and a library furnished with books, magazines, newspapers, computers and wifi.
Communal raised vegetable gardens, fruit tree orchards, a glass house for propagation and winter growing, and a barbecue area with pizza oven for communal cooking and celebrations. In the future there will also be a hen house for fresh eggs.
A shared fleet of electric cars that are free to use. Vehicles available include a BMW i-3, Hyundai Ionic and Mitsubishi Outlander 4WD hybrid. Electric vehicles are part of Arvida's commitment to building communities that are more sustainable; they also provide additional space for life-enhancing facilities, because large car parks aren't required.

Residents are offered fulfilling opportunities within the community, like baking goodies for the café, creating saleable items to sell at Park Lane's monthly market (open to the public) and organising events.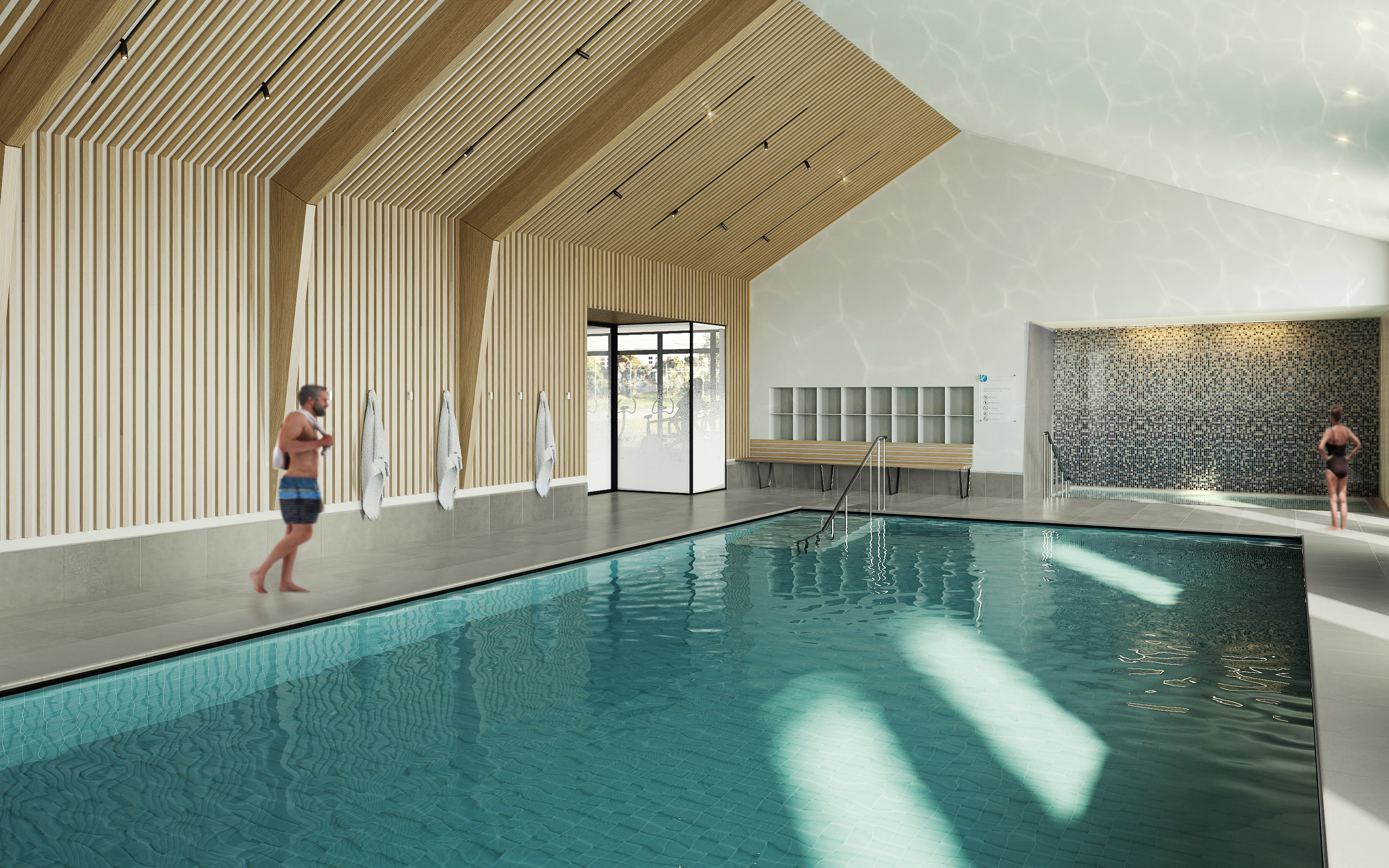 Wellness centre coming soon
Currently under construction at Park Lane is a wellness centre that will be open next year. It includes a heated pool for swimming and aqua fitness classes, a fully-equipped fitness centre specialising in 65+ training and premises for health-related businesses. Like the pies at the café, the wellness centre is not just for residents – anyone can join.
If you're curious about Park Lane's new take on community living for older adults, sales consultant Tara Vallance can arrange a personal tour of the apartments, gardens and facilities. Before or after, call into the 5 Acres Café to try a pie, made proudly on the premises to reflect Arvida's commitment to a more satisfying style of life.