Very valuable food: salmon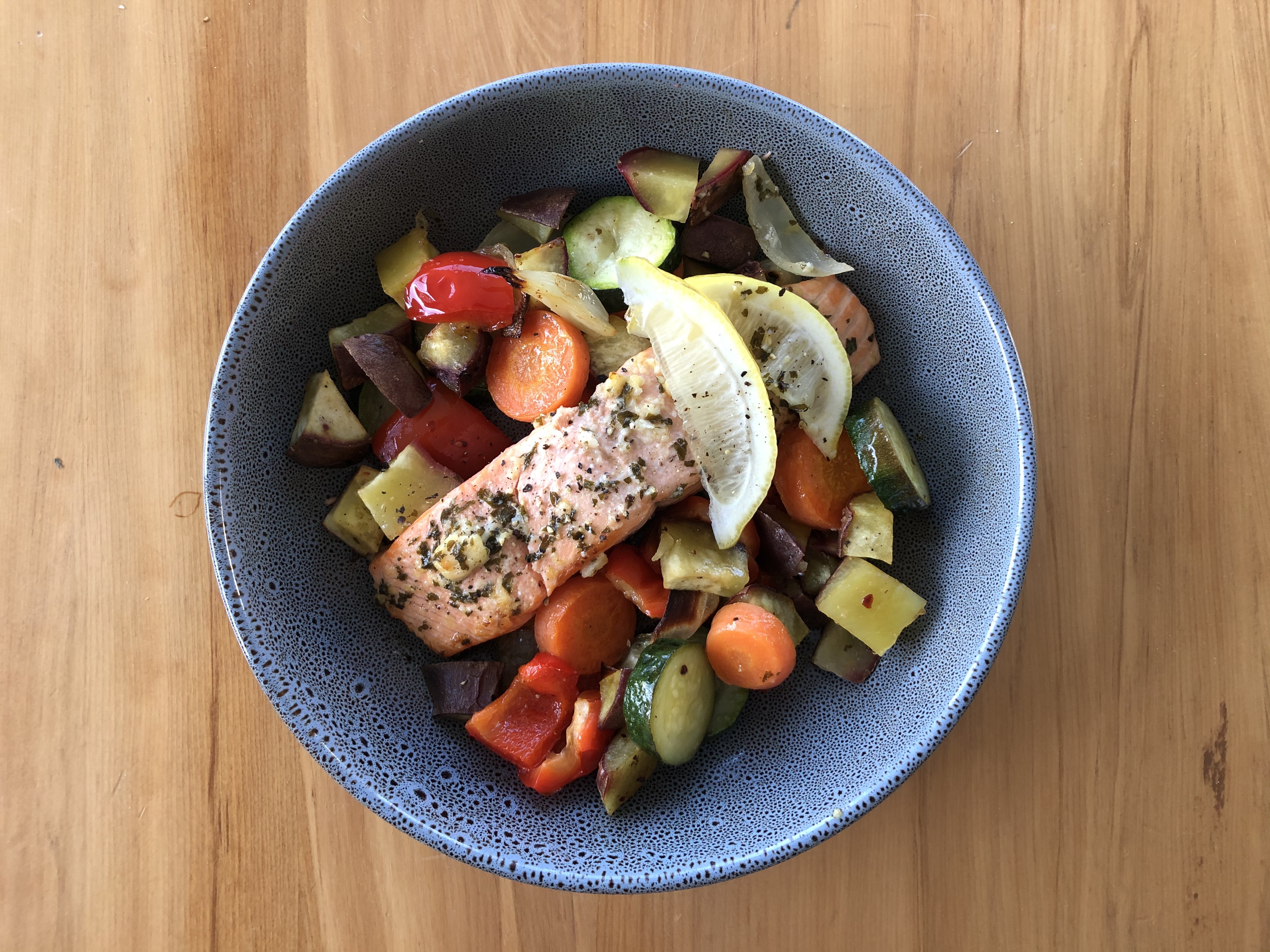 By Julia Scott, National Dietitian, Arvida Group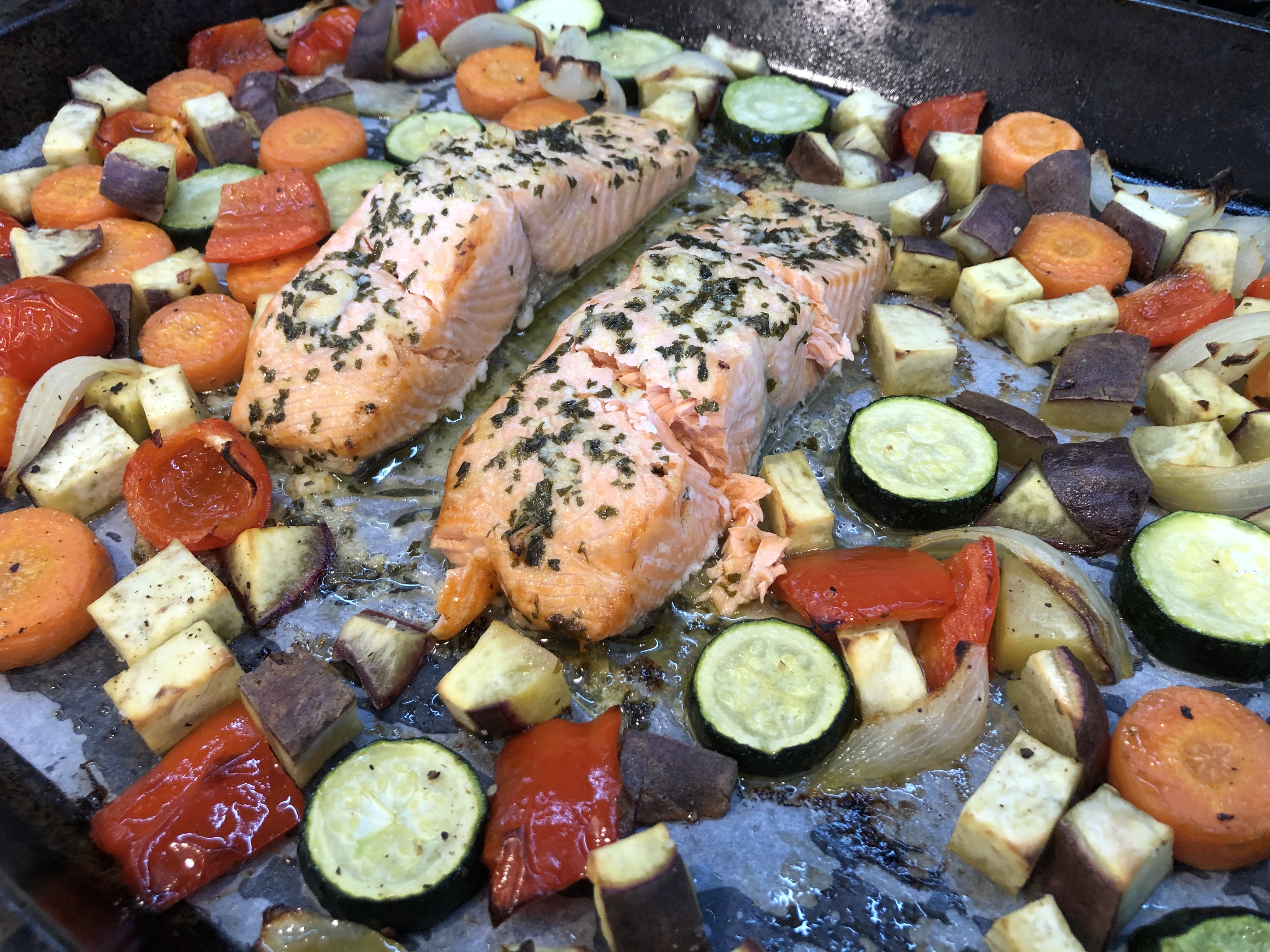 Arvida one-pan salmon bake
Here's a one-pan salmon bake recipe (created by Arvida's very own dietitian!) to try tonight.
Ingredients
1 courgette, sliced into 1cm rounds
1 carrot, sliced into ½cm rounds
½ onion, cut into wedges and layers separated
1 capsicum, cut long ways into 8 pieces and then in half
½ kumara, diced into small cubes
2 tbsp olive oil
1 tsp dried mixed herbs
Sprinkle of chilli flakes (optional)
2 salmon fillets
Salt and pepper
1 tbsp melted butter
1 tsp garlic, minced
1 tbsp fresh parsley, finely chopped (or 1 tsp dried)
1 tbsp lemon juice
Method
Preheat the oven to 200C and line an oven tray with baking paper.
Spread vegetables out into a single layer on the oven tray and drizzle with olive oil. Sprinkle with mixed herbs and some chilli flakes if desired. Leave a space in the middle of the tray for the salmon.
Place the salmon, skin side down, in between the vegetables. Season salmon and vegetables with salt and pepper.
In a small bowl, mix butter, garlic, parsley and lemon juice. Brush evenly over the salmon.
Roast for 20 minutes, until salmon is flaky and mostly opaque (when cooked it should flake easily with a fork).

Add one salmon fillet and half of the vegetables to each plate.