Wellness Partner celebrates 30 colourful years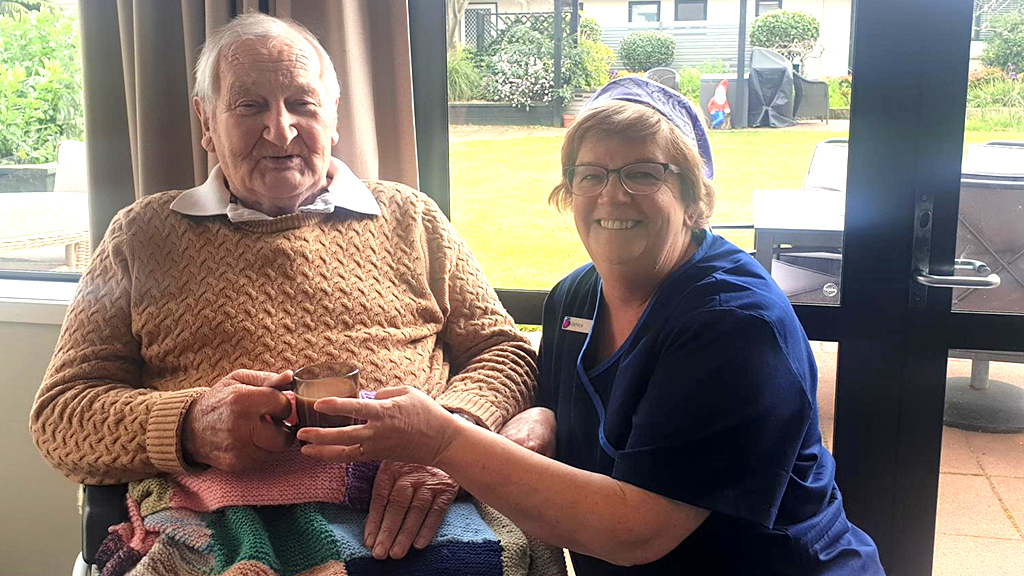 Janice Boulton is not only known for her love of wearing the colour purple but also her deep passion for caring for others.
As the 68 year old celebrates 30 years as a Wellness Partner at Arvida Glenbrae community in Rotorua, she says the approach to caring for older people has changed overtime.
"Now there's much more emphasis on wellbeing through the Attitude of Living WellTM - with more time for interacting with residents and doing more activities. I see that as a really good thing, and we haven't always had that with other owners of our care centre."
Born in Auckland, Janice went to high school in Kawakawa before moving Rotorua. She has a busy family life with her husband, four children, four grandchildren and two great grandchildren – one of her daughters even worked at Arvida Glenbrae for a time as a Registered Nurse.
A usual day for Janice sees her working in partnership with residents to support all aspects of Living Well, whether it be Resting; Thinking Engaging; Moving or Eating Well.
"I started caring when I looked after my own nana who had a stroke, that's when I realised I enjoy looking after older people."
On Wednesdays, Janice assists in the kitchen to prepare meals for residents. She relishes the change of pace as she formally trained as a chef.
Her Arvida Glenbrae team celebrated the important 30-year work anniversary recently with a purple themed lunch and gifts.
While Janice may look to reduce her work hours in the future, she says her motivation for caring is as strong as ever as she supports and respects residents the way she would her own family.
"I really enjoy coming to work because I get to see my lovely residents and my workmates. I also like the dress up days where I get to wear my favourite colour purple too!"
---