A van trip with all the views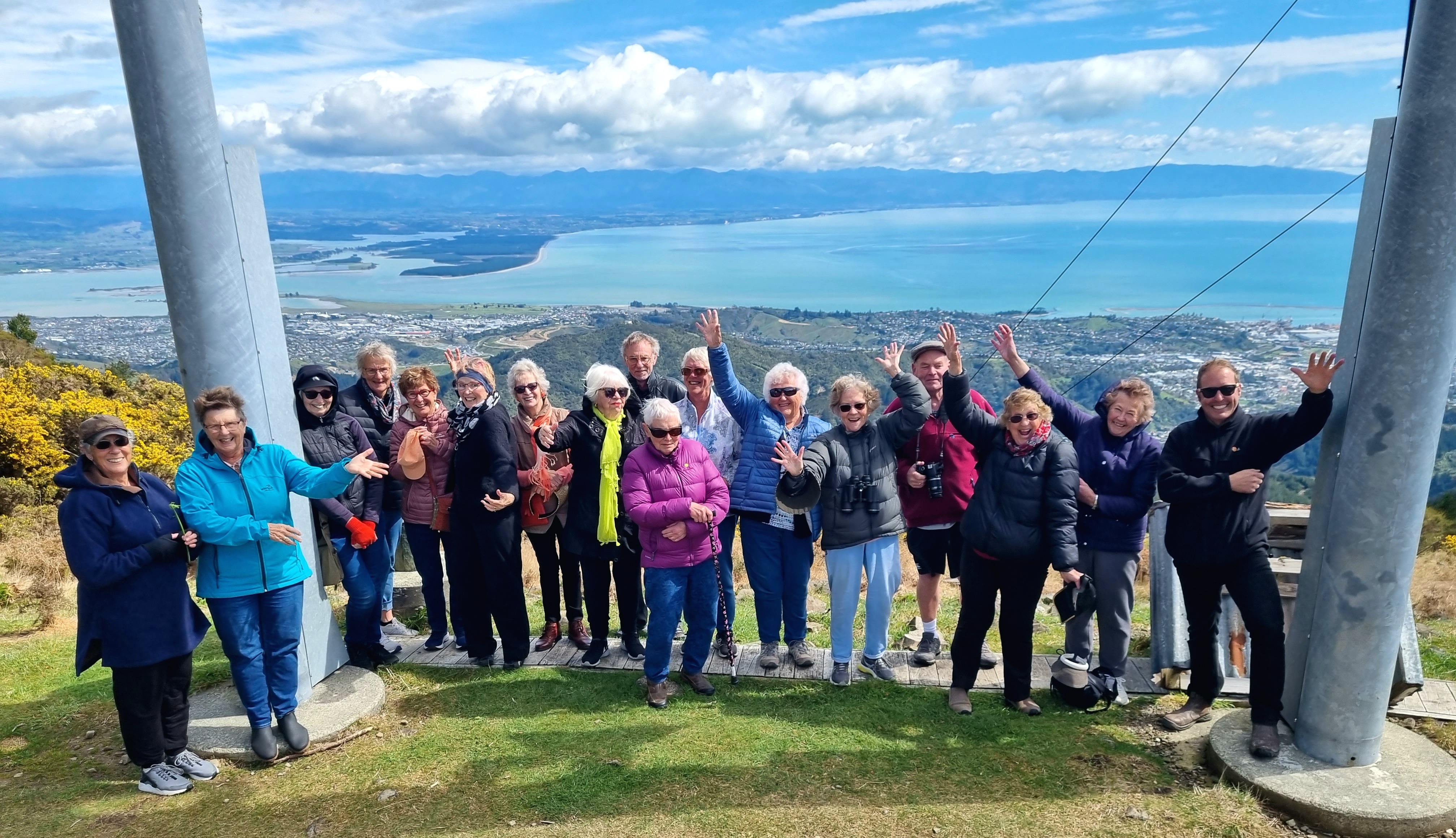 When the thick fog blanketing Richmond Ranges had lifted one morning in late September, Village Manager, Jason Edkins knew the views would be spectacular for his intrepid adventurers.
Meeting at the community Clubhouse, Jason had organised an 'adventure trip' for 17 Arvida Waimea Plains residents who first enjoyed freshly baked muffins before setting off in the community van.
After arriving at Codgers Mountain Bike Hub, the residents were greeted by Nelson Helibike who had organised 4WD vans to take them 800m above Whakatu to the trig point on Fringe Hill.
Jason says the trek up was well worth it for the panoramic outlooks over the region.
"The drive up was only surpassed by the summit views, despite the wind chilling our ears. Luckily one of the residents had brought along their telescope that gave us a view of Waimea Plains and beyond."
While the trip was a new experience for most, for resident Jenny Beckers it was a trip down memory lane as the bench seat on the summit was built by Jenny and her tramping club many years ago.
As the crew enjoyed a hot drink and delicious scones while overlooking everything, Jason was already planning their next adventure.